Warzone 2.0 Season 3 of Call of Duty will see a few changes and features to the base game. In an official statement on the Call of Duty blog, the company addressed pacing issues such as time-to-kill, weapon damage, armour values, movement mechanics, defensive tools, outplay opportunities and more. With these new changes, we could see a slight shift in gameplay and how players can approach each encounter. So, without any further ado, let's see what the new Season 3 update brings. 
Changes in pacing:
As mentioned above, there will be significant improvements to the way the game is paced. We'll see improvements to the core of the Battle Royale experience. There will be a reduced delay time between the closing of circles somewhere in the midgame. There will also be more ammo caches and buy stations in late-game areas. This will serve to support regain in these zones. UAV towers will also be dishing out intel and push you toward more combat.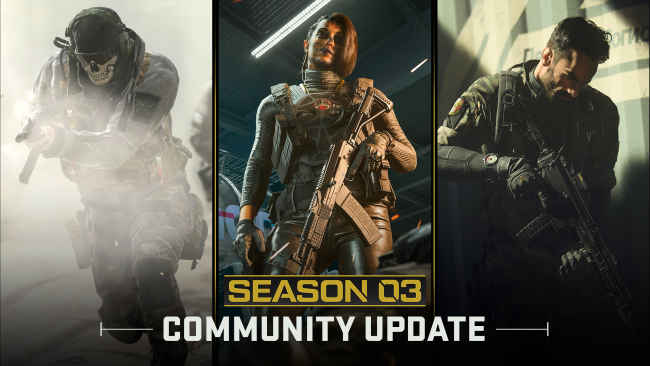 Combat and Movement
There will be more weapons for users to try out like the one-hit sniper rifles. These weapons were first tested during the St Patrick's Day event and will now make it into the game. Redeploy drones also make an appearance on Ashika Island and will give players a faster mode of travel. There are also a few changes to the game HUD including reduced damage feedback. Season 3 will also see the inclusion of the Bomb Drone update so that it will no longer be one-hit-down and can instead support flushing and/or pushing an enemy squad.
QoL improvements
Users will gain access to elevation arrows on the Tac Map. This will help identify targets easier, giving you the opportunity to plan your attack. If you thought the 'Incoming Killstreak' message was a bit intrusive, you can rest easy as the message has been moved further away from the reticule to give you a better line of sight. 
There will be more info regarding modes and such coming soon so stay tuned to Digit.in for more Call of Duty news.

Tags:
Call of Duty
CoD
Warzone 2.0. Warzone 2.0 season 3
new features
video games
gaming