AMD Ryzen 7 5800X3D seems to be "the Ultimate Gaming Processor" it claims to be, as recent reviews have stated. A Peruvian website called XanxoGaming has managed to review the Ryzen 7 5800X3D and the benchmark results of the new AMD CPU are quite promising. 
For the purpose of this test, the tech channel has used the Ryzen processor with DDR4 RAM (4x8GB 3200 MHz CL14) and 3D V-Cache against the Intel Alder Lake processor with DDR5 RAM (6000C40). Both systems were equipped with an Nvidia GeForce RTX 3080 Ti Founders Edition PU.
AMD Ryzen 7 5800X3D vs Intel Core i9-12900K: Will the Red Team take the cake?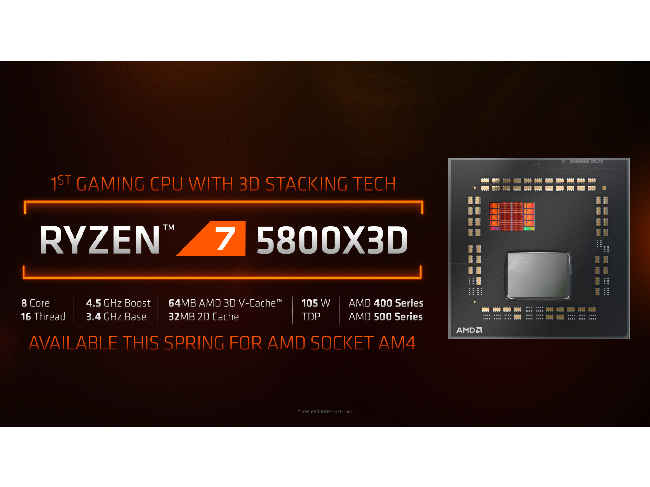 If the following gaming benchmark scores are any sign, AMD seems to be all business with its Ryzen 7 desktop processor. It has reportedly scored up to 29-per cent performance gains in the various synthetic tests (run at 1080P resolution) involving popular AAA titles like Death Stranding, Final Fantasy XV, Middle Earth: Shadow of War, and The Witcher 3.
Here, take a look —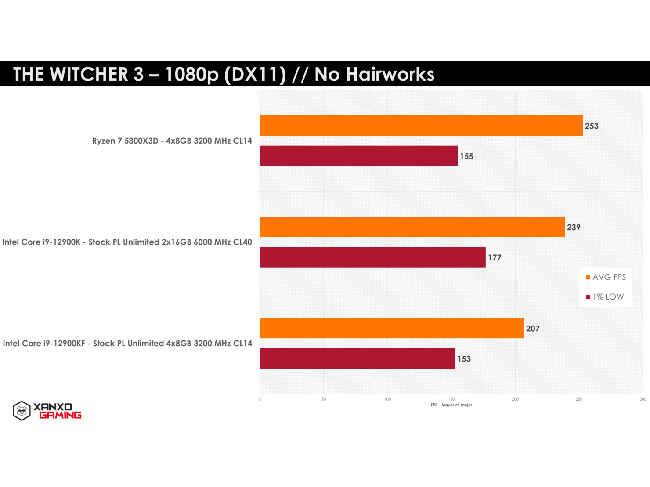 AMD Ryzen 7 5800X3D The Witcher 3 benchmark​
As you can see in the graph, the Ryzen processor has achieved a minimum average of at least a 10-15% lead over the Intel CPU. On average it commands an impressive up to 29% lead. In some other games, it fares on par with the Core i9 CPU processor. While there are concerns when it comes to overclocking, the 3D V-Cache should be able to handle any sort of limitations.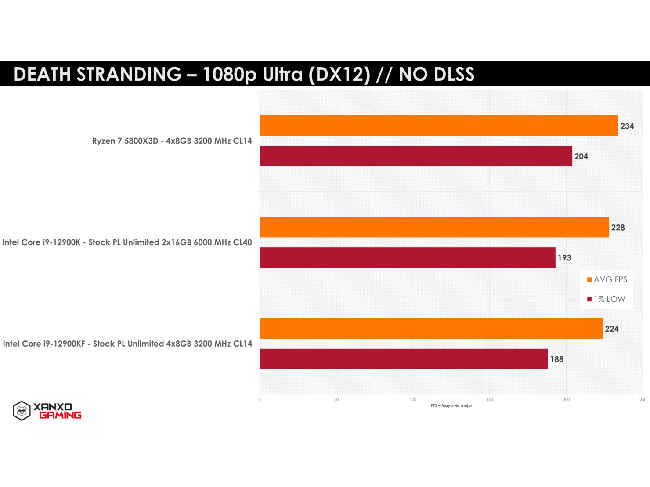 AMD Ryzen 7 5800X3D – Death Stranding benchmark​
So, it seems that until the Ryzen 7000 processors with Zen 4 architecture and AM5 socket arrive, the 5800X3D should hold up well and is worth your consideration. Especially, if you have got a 300, 400, or 500 series motherboard, then you are safe for the upgrade.
What makes things even more interesting is when we bring price into the equation. The AMD Ryzen 7 5800X3D is priced at $449 (~₹34,171) while the Intel Core i9-12900K costs $500 (~₹38,052). It will be hitting shelves in the US market starting April 20, 2022, and you should expect more reviews of this AMD Ryzen 7 gaming CPU soon.
For more news, reviews, feature stories, buying guides and everything else tech-related, keep reading Digit.in.