Apex Legends Mobile is finally launching in India today. It is one of the most popular battle royale titles for PCs and will now be available on Android and iOS smartphones. Apex Legends regional beta went live in April 2021 for a limited time where EA and Respawn Entertainment gave us a brief look at the mobile version of the game which has been designed and optimized to work with touchscreens. Apex Legends Mobile is all set for a worldwide launch later today and here's how to download it on your smartphone along with other gameplay details.
Ready up, legends! Tomorrow, the game is changing. pic.twitter.com/rJXOaROoYA


— Apex Legends Mobile (@PlayApexMobile) May 16, 2022
When is Apex Legends Mobile releasing in India?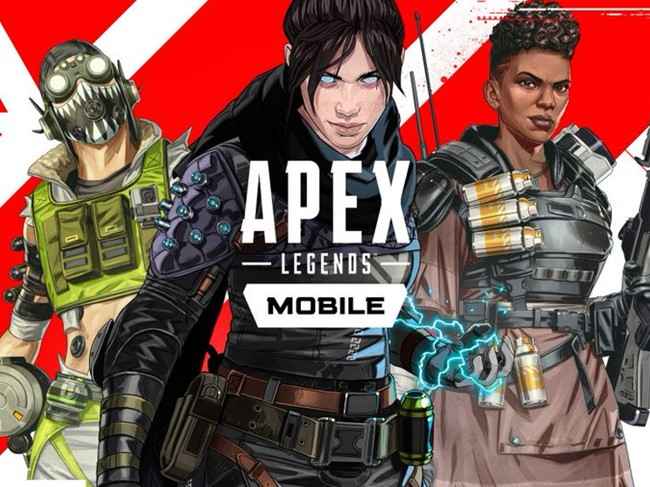 Apex Legends Mobile is releasing worldwide on May 17. If you are eager to get on the drop ship here are the exact timing for different regions.
New Delhi: 2:30 PM IST
London: 5AM BST
Los Angeles: 2AM PDT
Brasilia: 6AM BRT
South Africa: 11AM SAST
Canberra: 10AM AEST
Tokyo: 1PM JST
Europe: 6AM CEST
How to pre-register and download Apex Legends Mobile?
Apex Legends is available for pre-registration on the Google Play Store as well as the Apple App Store before it officially goes live for everyone. Anyone who pre-registers Apex Legends Mobile will be eligible to get milestone rewards that consist mainly of in-game items like skins, banners and badges. Click the links below to go to your respective app store and pre-register for Apex Legends Mobile.
Apex Legends Mobile: Minimum System requirements for Android
Soc: Snapdragon 435/ Hisilicon Kirin 650/ Mediatek Helio P20/ Exynos 7420

Android 6.0

Open GL 3.1 or higher

4 GB free space

At least 2 GB RAM
Apex Legends Mobile: Minimum System requirements for iOS
iPhone 6S or later

OS version: 11.0 or later

CPU: A9

4 GB free space

At least 2 GB RAM
Apex Legends Mobile gameplay: What to expect?
Apex Legends Mobile has specifically been designed for mobile phones in association with Lightspeed & Quantum Studios who is also the developer behind the immensely popular PUBG Mobile. Since Apex Legends Mobile has been developed for phones, you should expect mobile-first legends, maps, modes, events like battle pass and more. Though do not expect cross-play with either the console or PC version of Apex Legends.
In our first impressions of the beta version, we tried the battle royale mode which was the only mode available at the time and it looked pretty smooth for a beta release. EA has released some patch notes for Apex Legends Mobile just in time for the official release and we are getting a new legend: Fade joining the existing roster of eight Legends.
In terms of gameplay modes, we will get to drop into an Advance Training Level, Deathmatch and a new map called Overflow. While the beta release had a limited arsenal, we're getting a marksman rifle along with thermal imaging optic score and new gear like heatshields and more.
Also Read: Apex Legends Mobile first impressions: Respawn's battle royale is off to a good start on phones