Apple has announced that six new games will be making their wait at Apple Arcade in April. This includes two Apple Arcade Originals, as well as a classic game starring the Blue Blur himself, Sonic the Hedgehog. Aside from this, players can also expect updates to a number of existing titles. 
Gear.Club Stradale (April 8)
Gear. Club Stradale is a racing game that is developed by Eden Games. This Apple Arcade Original is set in Italy and will give players their own some of the most prestigious cars in the world from the most marquee names such as Bugatti, Porsche, and McLaren. Players get to move into their very own villa and then choose to join or create a club. Play can then participate in club races and events to make visual and performance improvements. They can also make improvements to their villa. 
Moonshot – A Journey Home (April 22)
This Arcade Original is a physics-based puzzle game that challenges players to help Moon Pi, a young moon separated from Mother Earth, find its way back home. The game's story-driven and features a slingshot mechanic and features navigational puzzles such as gravity fields, black holes, aliens and more. The game is developed by Noodlecake and Morsel Interactive.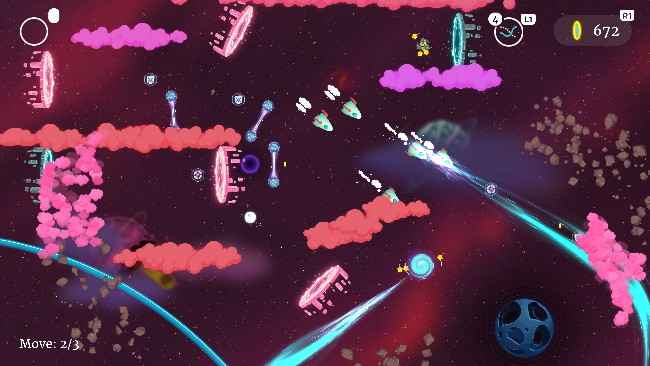 Sonic Dash+ (April 8)
Sonic Dash was released back in 2013 and downloaded over 500 million times. Dash+ is Apple Arcade's version of the game and comes with no microtransactions. As an endless runner, players can compete for spots on the leaderboard while testing their reflexes and reaction times.  
Pro Snooker & Pool 2022+ (April 15)
Pro Snooker & Pool 2022+ is designed to be as realistic as possible. The game features fully textured environments as well as 3D rigid body physics. The game also features a click-and-play interface that is designed for a quick pick up and play scenario. Harcore players can delve into more detailed aspects of the game such as cue ball controls that allow trick shots such as topspin, swerve and more. 
Construction Simulator 2+ (April 15)
Developed by Astragon Entertainment, Construction Simulator 2+ sees players build their own construction company and take control of over 40 original licensed construction vehicles. These include equipment from manufacturers such as Caterpillar, Liebherr, Palfinger and more. Players will get to operate massive cranes, large trucks, massive diggers and more. 
Prune+ (April 29)
When it comes to simplicity, very few games come close to what Prune+ has to offer. As the name would suggest, it's all about pruning digital bonsai trees. Players can simply swipe the screen to grow the plant and shape their tree. The game features minimalist art, calming music, and a simple interface.