There's never a dull moment in the pre-built desktop market and now the demand is more than ever since it's hard to get hands-on individual PC components, especially the GPUs. If you are in the market to buy a pre-built machine to avoid the hassle of finding the right parts, then ASUS has some really cool options. More specifically, the ROG Strix desktop range has some new machines to choose from.
Today, we're checking out the ASUS ROG Strix GA35 gaming desktop that's been updated with newer internals for 2021. We already reviewed a GA35 desktop in the past and we loved a lot of things about this machine like its dual-chamber design, the incredible performance it brings to the table along its striking design that looks visually appealing.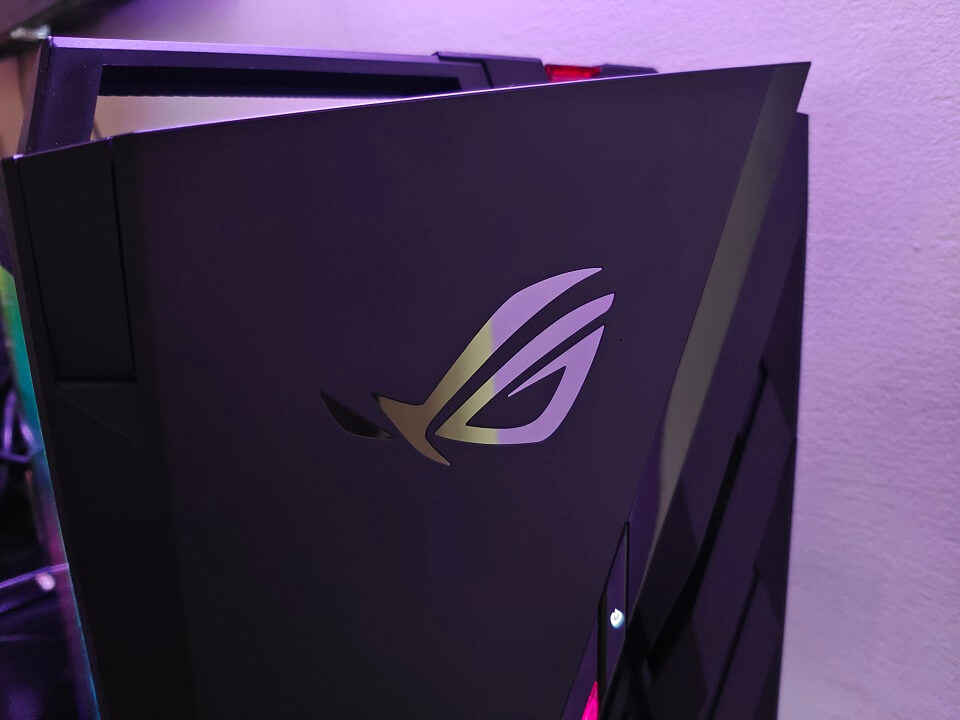 The GA35 desktop we received for review this year comes with better internals including an octa-core AMD Ryzen 7 5800X CPU and an RTX 3070 GPU with 8GB GDDR6 graphics memory. In this feature, we will be taking a closer look at the RTX 3070's performance for gaming and creative workloads. We will also be highlighting some of the cool features of the desktop towards the end. Let's get started now – 
ASUS ROG Strix GA35 Desktop Gaming Performance
The ASUS ROG Strix GA35 is a beast of a desktop powered by a Ryzen 7 5800X CPU and an RTX 3070 GPU. The Ryzen 7 5800X is an octa-core unit with 16 threads and a max boost clock of up to 4.7Ghz. It's a completely unlocked processor with a default TDP of 105W.
The Ryzen 7 5800X is going to be able to handle pretty much anything and everything you throw at it. We saw this with the last year's GA35 as well and it looks like ASUS loves to pack in a really powerful CPU in their machines to allow more headroom for future upgrades for other components. The RTX 3070 GPU is also an absolute unit with 8GB GDDR6 memory.
I ended up playing a bunch of games on this desktop during the time I had this unit for review. But we before we jump into the gaming performance

 here's a quick look at some of the 3DMark numbers for those of you who are curious about its raw power –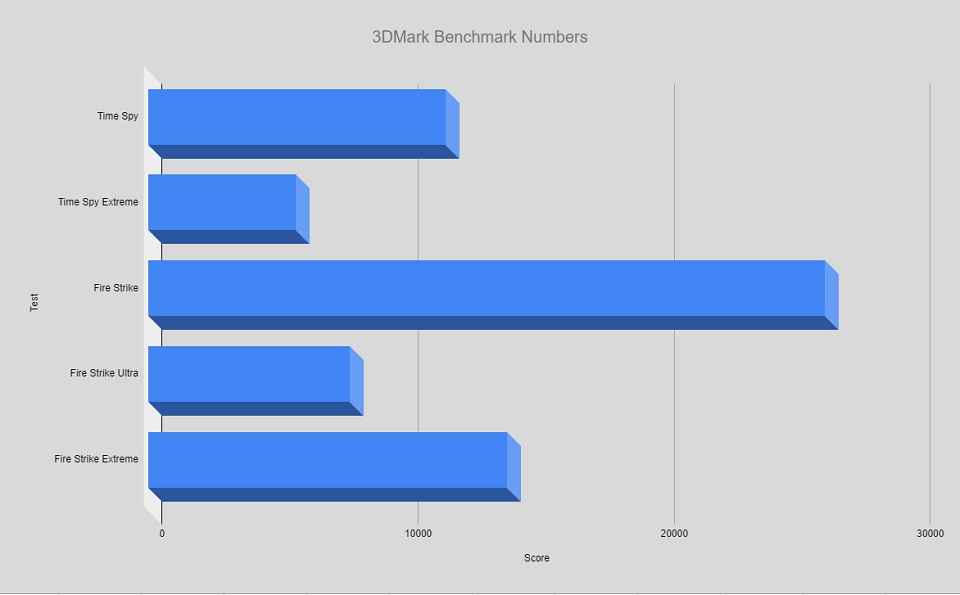 Moving on to the gaming benchmarks, the ROG Strix GA35 was able to run pretty much all games in our testing list quite effortlessly. From Microsoft Flight Simulator to Red Dead Redemption 2, the desktop was able to handle everything very well. Here's a quick look at the gaming numbers that should give you an idea of the kind of performance you can expect out of this machine –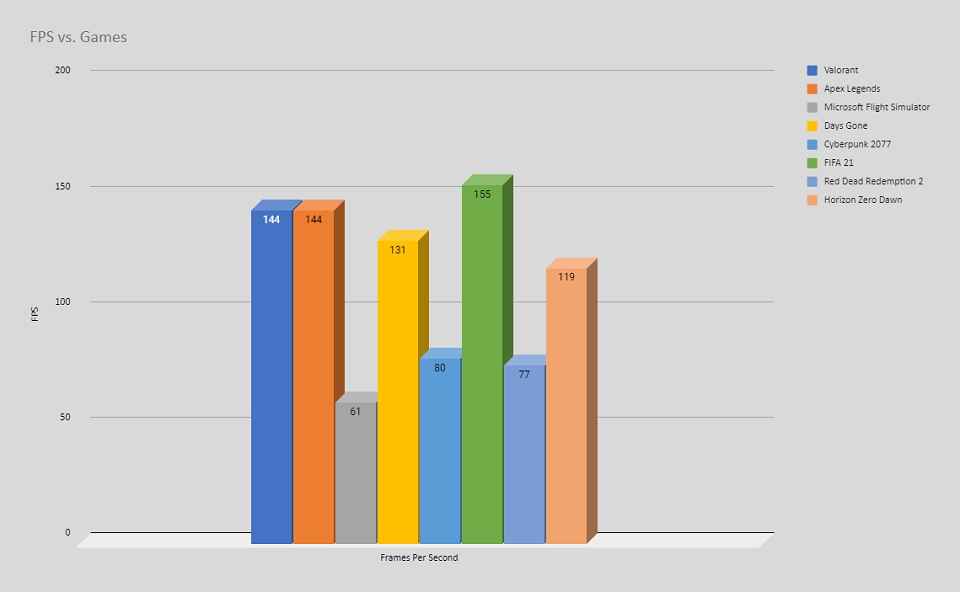 The Ryzen 7 5800X will rip through the creative workloads as well. Lightroom renders with our test samples were exported in record time. Even the Nvidia RTX 3070 GPU was able to finish our ~20 minutes H.264 1080p test project in Davinci Resolve in just 24 seconds, which is again very impressive.
ASUS hasn't changed the design of the desktop much from last year. This means we are still looking at the same plastic grills on the top and on the front with plenty of crevices for ventilation. While this could be a nightmare for cleaning out dust, I do believe it help the machine to stay cool at all times. It is recommended that you maintain the ambient temperature around you to make sure it doesn't get uncomfortable while gaming.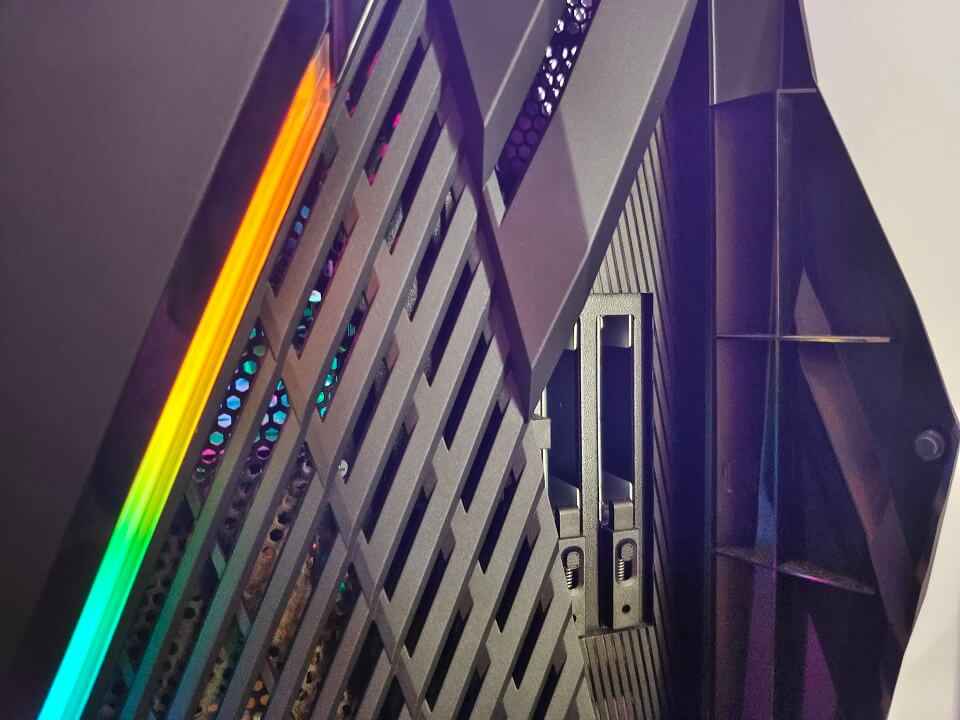 The port selection shouldn't be an issue either. In addition to the array of ports at the back, you also get a couple of ports on the front that comes in handy. What I like the most about the GA35 is the addition of two hot-swap bays for swapping out SSDs on the fly. There are numerous use-cases for this and I am glad that ASUS has decided to keep this from the last-gen desktop.
The Final Say
Overall, the ASUS ROG Strix GA35 desktop is a solid pre-built machine, especially now for people who are unable to get their hands on PC components. The Ryzen 7 5800X is an absolute beast that leaves enough headroom for future upgrades. The RTX 3070 GPU, as we saw in this article, is also great to run even the most demanding titles at max settings at 1080p. All these powerful internals are packed inside a chassis that's carefully built keeping thermals in mind. 
Tags:
ASUS
asus rog desktop
asus rog ga35 review
asus rog ga35 gaming performance
asus rog ga35 price in india