EA just dropped the first trailer for Battlefield 2042 and boy does it raise a lot of eyebrows. As one of the biggest FPS franchises, the game had a lot riding on its shoulders, especially considering that its biggest rival, Call of Duty, has been on a near-continuous uptick. Meanwhile, the last full-fledged Battlefield release was Battlefield V in 2018.
Check out the reveal trailer for Battlefield 2042 below. Note the use of the infamous RendeZook manoeuvre made famous by player Anders Lodahl aka Stun_Gravy. The move sees players eject out of a moving jet, shoot down a tailing jet with a rocket launcher, and then climb back into their jet. It's just as cool as it sounds.
Battlefield 2042: Gameplay
From what we can make out from the trailer and the official website, it looks like Battlefield 2042 will continue the tradition of large, open-scale warfare. Matches can have up to 128 players and the map will include all sorts of weapons and equipment. This includes current-gen military weapons as well as some futuristic tech. We also see liberal use of wingsuits as well as some large scale maps with the Frostbite 3 Engine doing an impressive job of showing the destruction. Players will have three game modes to choose from. This includes All-Out Warfare, Hazard Zone, and a yet unnamed mode. All-Out Warfare is the standard game mode, while details of the other two will be revealed at a later date. One can assume that the game may feature some form of a battle royale mode.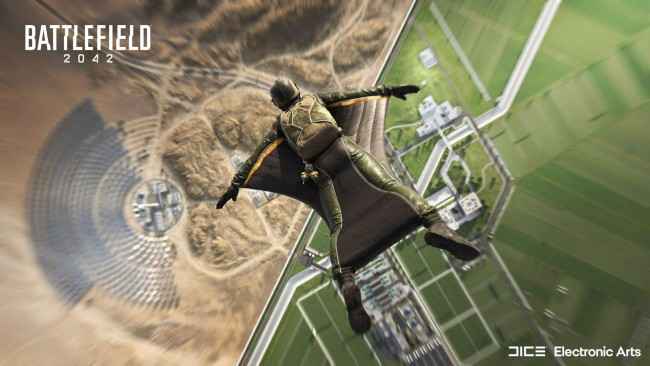 It should also be noted that the Xbox One and PlayStation 4 will only support 64 players, while the 128 player mode will be available on the current generation consoles and the PC.
An interesting thing to note is that the maps are tipped to feature dynamic environments that will change over time thanks to events and storms. The trailer showcased some of that in the form of a tornado and a rocket launch. How exactly this will switch things around is anyone's guess right now.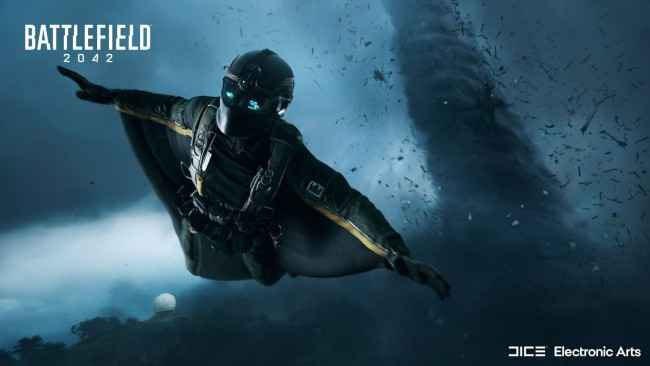 As always, Battlefield 2042 will also include lots of vehicles for players to pilot. This includes armoured fighting vehicles, tanks, helicopters, and jet fighters. Players will also have the option of choosing a Specialist when starting a map. These Specialists are based on the game's four Classes. Each of the Specialists offers one unique Speciality and a Trait. But the loadout itself will be customisable by players. 
Battlefield 2042: Live services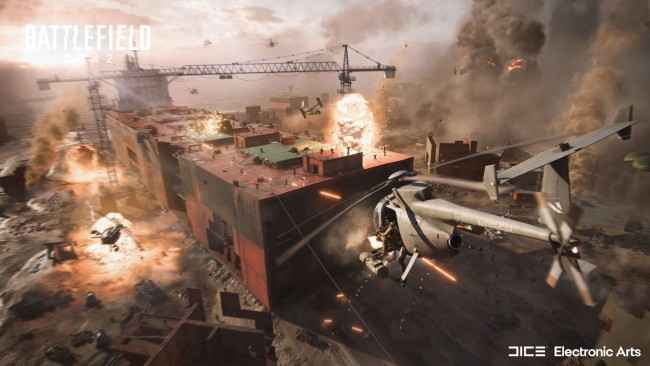 As with pretty much all games released these days. Battlefield 2042 will come with a Live Service. The idea is to continue updating the game to keep players engaged. This would include expanding on in-game lore via Seasonal updates. Each in-game Season is set to last for about three months. Each new Season will come with a free and paid Battle Pass. 
Battlefield 2042: Release date
The game is already up for pre-order and is scheduled to release on October 22 this year. EA will release the gameplay trailer on June 13. Hopefully, we will also get more information about Battlefield Mobile around that time. 
Tags:
battlefield
battlefield 2042
ea
battlefield 2042 reveal
battlefield 2042 trailer