EA has released Battlefield Mobile on Android through Google Play Store. Those of you who had previously pre-registered for alpha testing the game may be able to download and play it now. Even if you hadn't registered before, we will guide you on how to do it now along with the Battlefield Mobile download link. 
Here you go —
How to register and download Battlefield Mobile on Android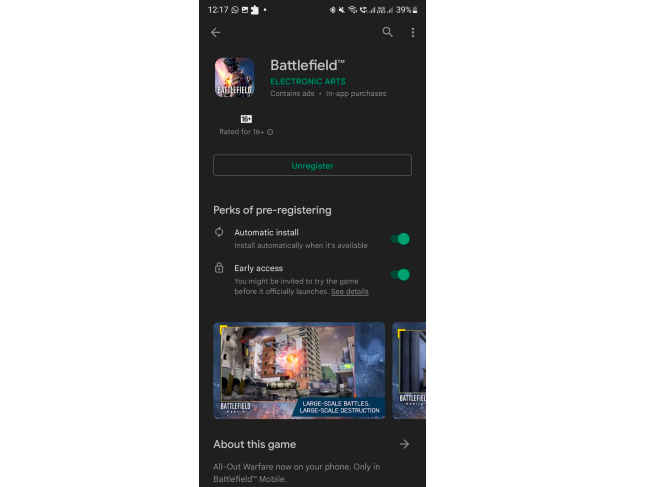 Battlefield Mobile on Google Play Store
You can visit the Google Play Store to pre-register Battlefield Mobile. Pre-registering installs the game automatically when it is available. That said, enrolling in so doesn't guarantee the game would be available to you with others. We hope you are that lucky one.

Also, if you haven't opted for this, you can manually install the Battlefield Mobile as you are intimated about its availability.
Note that this is an Early Access build of Battlefield Mobile for early testing. You can try it and share your feedback with the developer.
We will also try to share the Battlefield Mobile Apk as soon as we find a working version. However, this isn't advised as the game is in the early stages of testing with bugs, and also Play Store would be the safer route.
Now, let's check out the game features and the playing experience.
EA Battlefield Mobile Gameplay: What to expect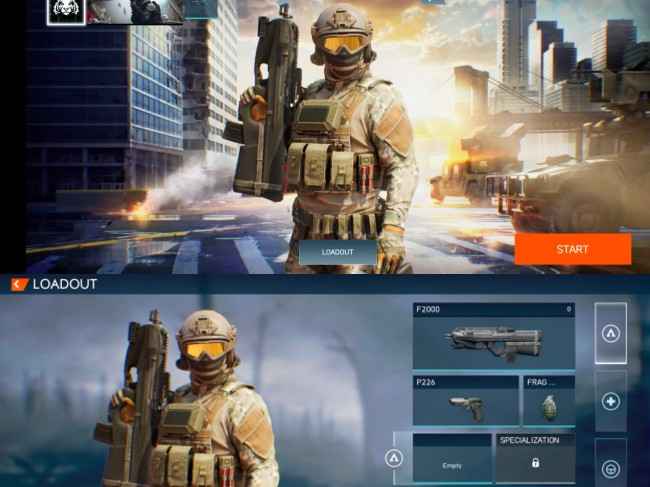 Battlefield Mobile is an FPS shooter like Call of Duty Mobile, Battlegrounds Mobile India (BGMI), PUBG, etc. Much like those games, you will have various maps and gaming modes like Tactical, Destroy, Stealth, War Tanks, and Sandbox. Here's what you can do in each of these:
Tactical: Play on foot for tactical agility.

Destroy: Commandeer an ATV for explosive speed.

Stealth: Kill stealthily with melee weapons.

War Tanks: Conduct a shock-and-awe campaign in an armored tank.

Sandbox: Your sandbox, your rules.
As you enter the game, you will have the option to choose or take stock of the loadout including weapons, gear, gadgets, etc. There are vehicles like tanks and ATVs to drive on different terrains and missions.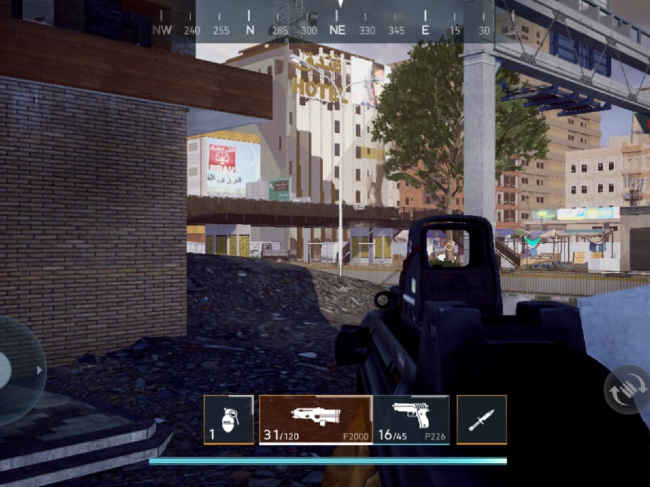 In EA's Play Store description, the game involves you "outrun a collapsing tower on your ATV, parachute off a building while firing a rocket launcher, or bury your enemies under the rubble of a building you destroyed with your tank."
You will be able to personalize various aspects of the game like the say the operator you pick from options like Assault, Support, Medic, or Recon, and strategize while you are on the ground. Sometimes, strategizing involves teamwork with your squad.
Announcing the game, Battlefield Mobile developer Industrial Studio says, "Android players! We're preparing our next #BFMobile Closed Alpha Test later this month. This regional test for India will help optimize the game's core experience for bigger tests & launch. Space is limited. Pre-Register for an opportunity to join the test."
We will keep you posted about its gameplay experience and the iOS availability details.
For more such news, reviews, feature stories, buying guides, and everything else tech-related, keep reading Digit.in.