Destiny 2 developer Bungie is expressing support for one of its employees who has publicly called out the company's insurance provider for refusing to cover gender-affirming healthcare.
In a tweet posted earlier today, senior visual artist Signy Davis shared an open letter calling on Bungie to act after two years of fighting "cosmetic only" denials for gender-affirming surgery. Bungie's insurance provider, Premera (an independent licensee of Blue Cross), has apparently refused to support Davis' care.
"Premera and other health insurance companies across the country have and continue to dehumanize trans and gender expansive people when seeking life-saving care," David wrote in her letter. "I'm privileged to live in one of the best states in the country for trans healthcare, and yet myself and many others have to continually fight for fair and equal treatment."
For context, "many others" apparently refers to other employees at Bungie.
Eyes up, @Bungie @Sony @Polygon @IGN @premera #TransLivesMatter #TreatMeLikeAHuman #gamedev #1to1 #OnetoOne #EyesUp pic.twitter.com/CGnak4GfaC

— Signy (@Signyyyy) July 11, 2022
After reviewing Davis' tweet, we reached out to Bungie for comment on her experience with the company's health care. A spokesperson provided the following statement, in which the company expressed support for her decision to make a public statement.
"We are grateful for Bungie employees speaking up on issues that impact them," the company wrote. "We have had an employee reach out internally to share their lived experience and that it was important to them to also share publicly to help create awareness for this issue."
"We support them and appreciate their willingness to engage with us to address the issues that they and other trans/non-binary employees have faced when pursuing gender-affirming care.
We are committed to the long-term work needed to address the issues raised. We have been engaged in conversations with many of our employees who are a part of [email protected] to center their experiences to inform and shape that work."
Bungie's advocacy in a bigger picture
There's a lot to untangle in both Davis' letter and Bungie's statement. 
From what Bungie has written, it appears the company is giving a tacit endorsement of Davis' decision to go public with her experiences. Likewise, Davis' open letter contains praise for her colleagues at the Destiny 2 studio, and is calibrating her advocacy on the company's healthcare provider, and Bungie's apparent failure to ensure the insurance company is meeting its employees' needs.
Though Davis lives in Washington State, where transgender rights have much more protection under state law than other parts of the U.S., Davis wrote that Premera is following in the footsteps of insurers across the country who are proving to be more hostile to covering transgender healthcare.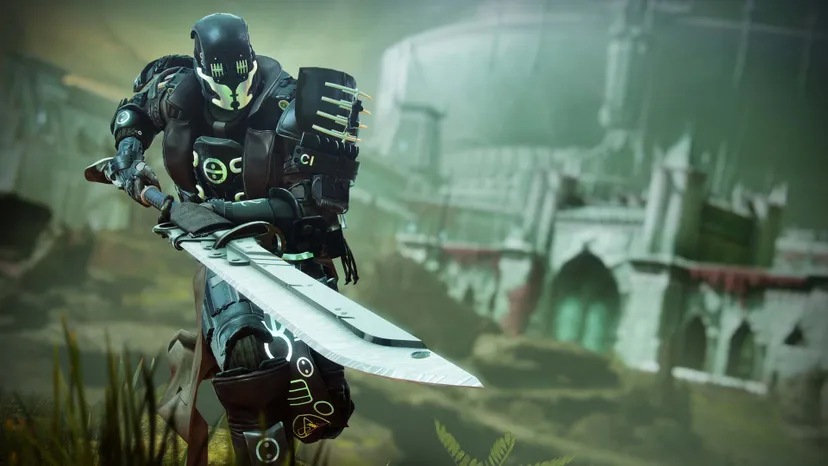 According to a recent report from the National LGBTQ task force, 19 percent of surveyed patients reported discrimination for being transgender or gender non-conforming. Elsewhere, researchers at Oregon Science and Health University found that just one in 100,000 transgender people who sought gender-affirming genital surgery had it covered by their commercial healthcare provider in 2019.
Such discrimination is taking place as states like Florida and Ohio, and more are seeking to restrict the practice of trans-supportive healthcare.
The campaign against transgender healthcare has gone hand-in-hand with efforts to criminalize abortion and restrict reproductive rights. Said campaign received a major boost from the U.S. Supreme Court recently, when it voted to overturn the precedent set by Roe v. Wade that protected the right to an abortion and bodily autonomy. 
Bungie of course, was one of the first video game studios to condemn that decision, despite efforts by future parent company Sony to quell outrage at its own in-house studios.
It's a case of "practice what you preach." With Bungie taking public stances about defending reproductive rights and women's healthcare, it seems like it still has progress to make on supporting transgender women and nonbinary employees at the studio.
The good news is, the studio's leadership seems to want to help Davis and her colleagues. Will it need to secure additional insurance options through a trans-friendly insurance provider? Or will public outcry put pressure on Premera to update its policies?