Call of Duty: Mobile's next major seasonal update is almost here. Called Season 1: Heist, the next update will see a reset of sorts. Not only will it start from Season 1 again, it will also see a new story arc. As you may be aware, Call of Duty: Mobile has a story arc that can be followed via in-game comics. This season will see a new story arc that sees Makarov as the head of a major crime syndicate.
The new season will launch on January 20 at 5:30 am IST.
Aside from a new story arc, the new update will also include a new Battle Pass, new Lunar New Year-themed events as well as a new version of Nuketown, Players can also expect new additions to their arsenal as well as additional Battle Royale content.
Call of Duty: Mobile Season 1: Heist – New Additions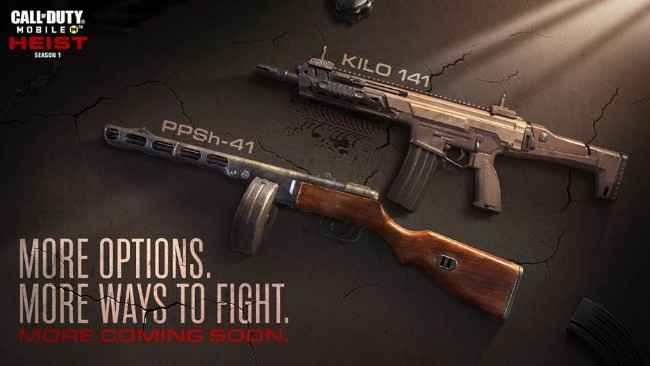 The next seasonal update will see two new operators, Makarov – Kingfish and Yuri – Bratok. In terms of weapons, players can expect two new ones. This includes the PPSh-41 SMG and the Kilo 141 Assault Rifle. Players will also get a new Tactical Grenade. Of course, players will also get the chance to earn Weapon lueprints, Calling Cards, Charps, COD Points (CP), and more as the season progresses. 
Call of Duty: Mobile Season 1: Heist – New Maps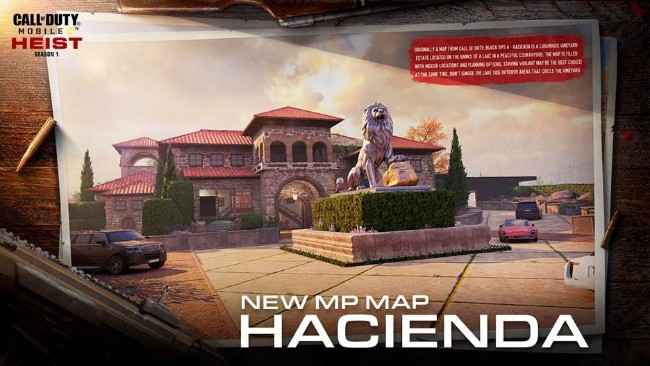 The Hacienda map will be a new addition to Call of Duty: Mobile. As with pretty much all other maps, it's not new to the series. The map was first seen in Call of Duty: Black Ops 4 and is set in the Spanish Countryside. The estate is said to belong to a crime lord and features areas such as a vineyard, boathouse, arsenal and a central courtyard.
The second new map isn't exactly new. The classic Nuketown map gets a makeover with Nuketown Temple. The map gets into the theme of the Lunar New Year. The map is now set in the middle of a city with new architecture, props and more. However, the overall layout of the map will remain unchanged, similar to Nuketown Russia.
Call of Duty: Mobile Season 1: Heist – Other New Features
The Winter Wish event will see players choose from a pool of new items, and then acquire tokens to spend and unlock the items. The Lunar New Year Puzzle event will see players earn tokens for completing tasks, and slowly uncovering the puzzle over time and earn rewards for the same. 
The season will also see a new themed MP mode called Red Envelope Confirmed. This will be released towards the end of the month and is pretty much a 10v10 Kill Confirmed match, with a Lunar Year of the Tiger. In place of the dog tags, players will collect red envelopes and discover the hidden easter egg to launch fireworks. Collecting envelopes will also give players a chance to earn rewards.
Finally, there are new additions to Battle Royale. The Isolated and Blackout maps will see cosmetic updates to watch the Lunar New Year theme. The Isolated map will also feature ann exclusive snowboarding mini-game.
Also read: Tips To Help You Rule The New Nuketown Russia Map In Call Of Duty: Mobile