The guys over all Call of Duty: Mobile confirmed that the Season 13 of the game will start to roll out from 4:00PM on December 21 (5:30AM on December 22). The new season will be called Winter War and will include a bunch of winter-themed additions like maps. The developers have also confirmed a bunch of features that will be a part of the upcoming season. 
Nuketown Russia
The classic Nuketown map will get a Russian-themed version in the aptly named Nuketown Russia. The map was first seen in Call of Duty: Black Ops 4 and is set in a nuclear site snowy Chernobyl. The overall layout is pretty much the same as always, but with a twist, This includes train cars in the middle and a fresh layer of snow over pretty much everything.
Holiday Raid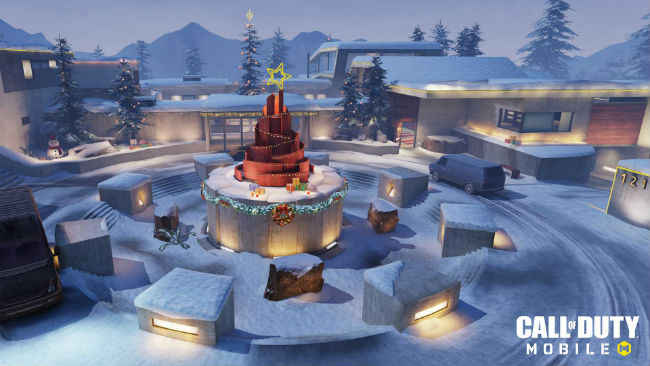 The Raid map is even decked out with a holiday theme with snow as well snowmen, presents and more. Overall though, the layout of the map will remain the same. 
New Multiplayer Mode – Find
The new Grind game mode for multiplayer was first introduced in Modern Warfare and combines gameplay from Kill Confirmed and Hardpoint. The mode tasks players with picking up dog tags from fallen players and dropping those tags.
Battle Royale gets a new vehicle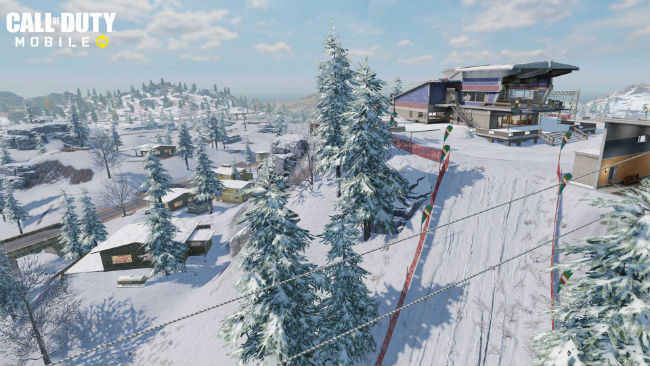 The Ski Town area in battle royale will spawn a new rocket-powered snowboard. The snowboard can be stowed in the player's backpack. The snowboard can also be used outside of the area. The snowboard can also be used to perform tricks such as 360-degree and 720-degree grabs. Besides this, the Ski Town will see a traversable cable car and a ski trail
Battle Pass
The free tier of the Battle Pass will give players a chance to earn the new scorestreaks and a new assault rifle. Upon reaching Tier 14, players will unlock the EMP System. This will disorientate the opposing teams and disable enemy electronics, select attachments, tacticals and scorestreaks. However, opposing players with the Hard Wired perk will not be disorientated.
At Tier 21, players will unlock the Peacekeeper MK2 assault rifle. This weapon is said to feature a unique double-row magazine. 
The Premium Pass Tier will include new winter-themed character skins. It also includes weapon blueprints like the GKS – Pack Warrior.
Seasonal Challenges and Events
As always, the new season will feature a bunch of new challenges and events giving you a chance to pick up anything from new weapons, perks and more. This includes the QXE SMG and a new Restock perk. The new perk recharges lethal and tactical grenades over a 25-second period. This includes the Combat Axe.
Tags:
call of duty
call of duty mobile
call of duty mobile season 13
call of duty mobile season 13 winter war