Fans of Activision's Call of Duty: Mobile have a new reason to cheer as the game will introduce a new MP Map, weapon and scorestreak. The update will also come with various quality-of-life improvements such as Training Ground and Safe House features. It will also include various new challenges, events and Store Draws as well. The new season of Call of Duty: Mobile will be available on March 29 at 5 PM Indian Standard time.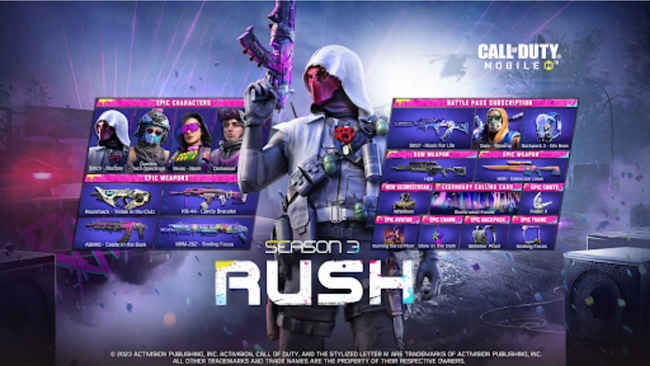 Let's go a little deeper into what fans of Call of Duty: Mobile can expect with Season 3 Rush. 
New Weapon and Scorestreaks:
The Rush Battle Pass will come with free and premium items, including new Operator Skins, Weapon Blueprints, Calling Cards, and additional COD Points to spend on your next Premium Pass or Store purchase. You can also deploy a remote-controlled drone equipped with an automatic grenade launcher by calling in the Wheelson Scorestreak, unlocked at Tier 14. At Tier 21, get the HDR Sniper Rifle, a high-damage weapon capable of eliminating enemies from quite a distance. You can also grab a Cordite-Swirly at Tier 50.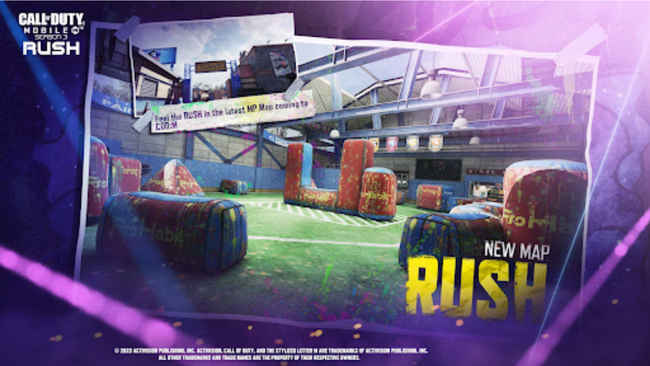 New Multiplayer Map: 
The new map will essentially be a commercial paintball facility specializing in the game's high-speed competitive variant where teams must navigate around inflatable barriers and other obstacles in their hunt for the opposition.
QOL updates:
There are a bunch of quality-of-life updates which incuse a Single Player Training Map that players can get used to their load-outs and customisations. You can also pick your map and load in solo with a host of options at your fingertips. Add enemy bots and adjust their difficulty, activate abilities like unlimited ammo and invisibility, and utilize the benefits of Gunsmith to test different weapon setups.
Easter Eggs: 
Players will also be able to look for destructible Easter Eggs in Battle Royale and blast them for rewards. They can also earn tokens from eliminated enemies which can then can be donated to Easter-themed NPCs for items. Fans will have the option to loot the new Self-Redeploy item throughout the event, which returns fallen Operators to the field on the next revive flight.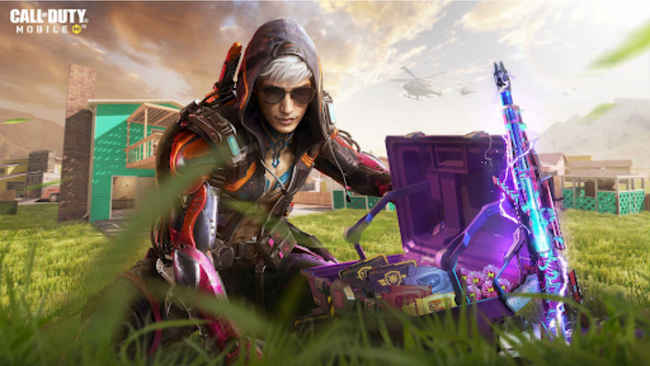 There are also new features such as a new themed event called Chromatic Feast as well as new seasonal challenges and featured events. You will also be able to unlock a new Mythic weapon called the Mythic QQ9. There is a lot more for players to jump right into with the latest Call of Duty: Mobile Season 3 Rush update.