Call of Duty: Mobile's Season 3: Radical Raid update is out and with it comes a whole list of new additions and features. This includes a new Multiplayer map called Miami Strike, as well as a new weapon and Operator Skill. But aside from all that, the update comes with a whole lot of weapon rebalances. These adjustments are done to not only level the playing field, but also to make existing players more open to trying them out. 
Call of Duty: Mobile's Season 3: Radical Raid – Weapon balance adjustment
SP-R 208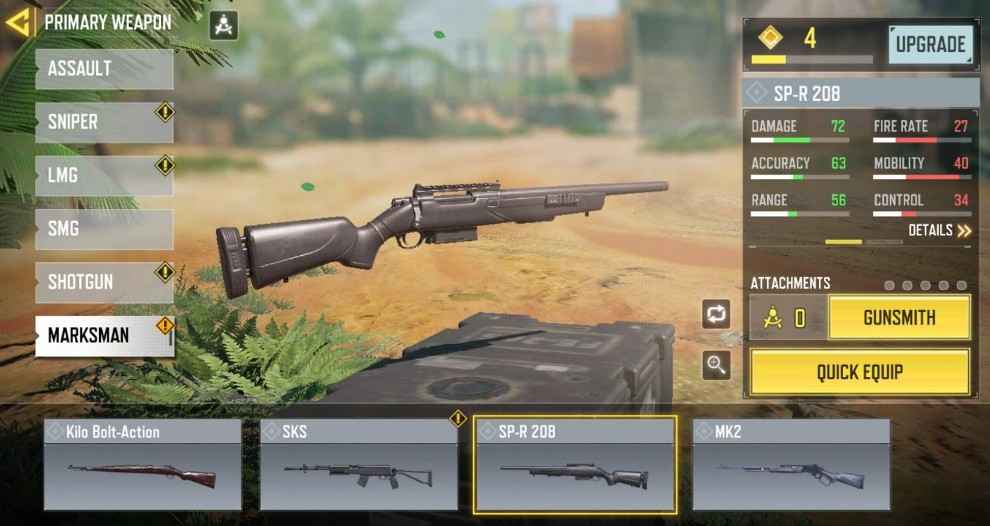 The SP-R 208 is a marksman rifle and as such, offers players a very accurate weapon that can take out enemies at a variety of ranges with one shot, even in the abdomen. To counter its lethality, Activision has reduced the damage multiplier when hitting an enemy in the abdomen. However, the hand damage multiplier has been increased. This means that skilled players can still one-shot enemies if they hit them in the hand. 
HVK-30
In order to compensate for the lack of mobility provided by the HVK-30 assault rifle, the developers have improved its range. This includes an improvement to the damage range as well as increasing the damage multiplier to the Chest and Upper Arm. When using Large Caliber ammunition, the range and damage have been adjusted to help improve mobility.
M4
The M4 assault rifle is the first weapon new players in the game get to try out. As such, it is beginner friendly with excellent stability. However, the developers noted that as players' skill levels progressed, they moved on to other weapons. That was due to the lone Time-to-Kill (TTK) of the weapon. As such, the M4 sees a massive buff to the damage it deals as well as improvements to mobility and stability. This includes increased Hand Damage and Chest/Upper Arm Damage multipliers. Meanwhile, the Empty Reload Time, ADS Time, and Bullet Spread
Peacekeeper MK2
The developers noted in their post on Reddit that the Peacekeeper MK2 seemed to be too difficult for newer players to properly utilise. While they had previously adjusted recoil and handling. it was not enough. This time around, the weapon will offer an increased range as well as a greater Chest/Upper Arm Damage Multiplier. 
FR .556
The FR .556 was found to be too unwieldy by the developers. To make the assault rifle more stable, the weapon's vertical recoil was adjusted, while the Leg Damage Multiplier was increased as well. This should make the weapon a bit more controllable. 
ICR-1
The developers noted that the ICR-1 assault rifle was designed to offer high mobility and stability, which would make it ideal for beginners. However, it was not as popular as the developers thought it would be. The weapon now offers increased base damage, greater Head Damage Multiplier, as well an adjusted shooting range.
JAK-12
The new JAK-12 shotgun also sees tweaks. The stacking of the Disable perk has been reduced. The slowing effect of using Explosive Mag has also seen a reduction.
CR-56 AMAX
The CR-56 AMAX was designed to offer a relatively large bullet spread in order to offset its relatively stable shooting characteristics. However, the spread causes a problem when dealing with targets behind cover at close to medium distances. To combat this, the CR-56 AMAX will now offer a reduced Base Spread.
Kilo 141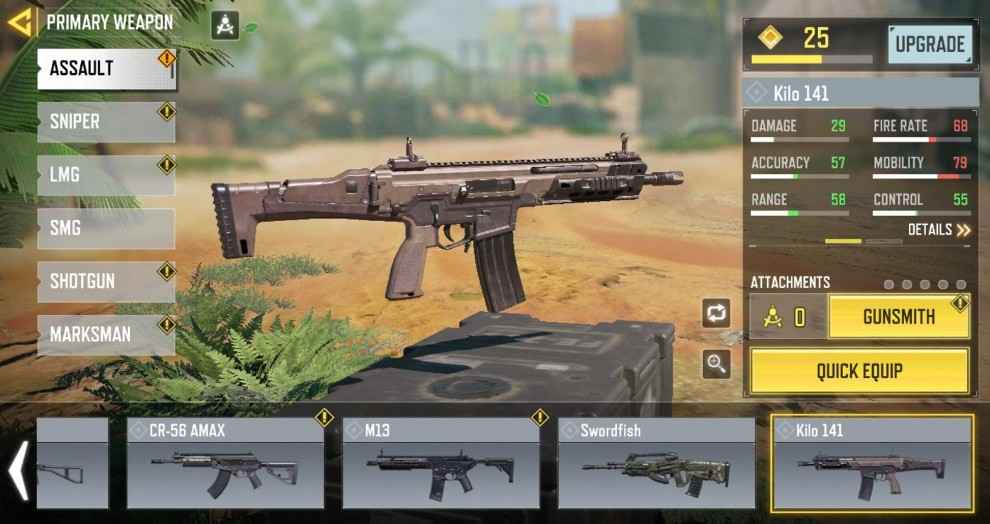 The Kilo 141 is a relatively new assault rifle that excels at medium to long range. A previous update improved accuracy and range, which made it even better. To curb this, the weapon's mobility will be nerfed when using certain weapon attachments. For example, when using the Extended Mag or Large Extended Mag attachment, the movement speed is decreased, while Reload Time is increased. Using the OWC Marksman attachment will see a decrease in movement speed.