Activision is on a roll right now with the launch of Call of Duty: Modern Warfare 2. But, it looks like the publisher has more up its sleeve as it prepares for the release of Call of Duty: Warzone 2.0. Scheduled for launch on November 16, Warzone 20 has also seen a few new additions to the game. For one, players will now be able to use proximity chat. What this feature does is it allows players close to you to be able to pick out what you're saying. A ton of cool gameplay options could be explored if players are smart and coordinated enough.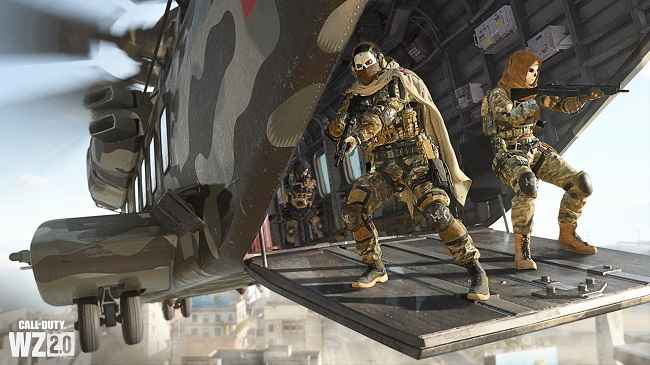 New features added to Call of Duty: Warzone 2.0 
Other new features include an interrogation mode for squad-based gameplay. One could say that this is the modern, more PC version of the infamous teabag but with the reward of actually extracting some useful information. Another feature to make its way to Call of Duty: Warzone 2.0 is the gas circle. Essentially what this means is that three gas circles will appear randomly on a map and players must navigate around them. This will force players to adjust to new strategies and tactics. 
Call of Duty: Warzone 2.0 also features new vehicles like the Heavy Chopper and the GMC Hummer EV Truck. Players can repair damage to the vehicle as well as refuel at certain points on the map. The game has also added water vehicles as well as a swimming feature. When in the water, players will only be able to use sidearms, throwing knives and melee weapons. Buy Stations have also seen a major revamp as each Station will have unique items for sale rather than a basic set of items in every station. 
Call of Duty: Warzone 2.0 will launch on November 16. 
For more technology news, product reviews, sci-tech features and updates, keep reading Digit.in.