Jagex, the developer of Runescape, reversed the decision the very next day after being highly condemned for shutting down the Runelite HD mod project.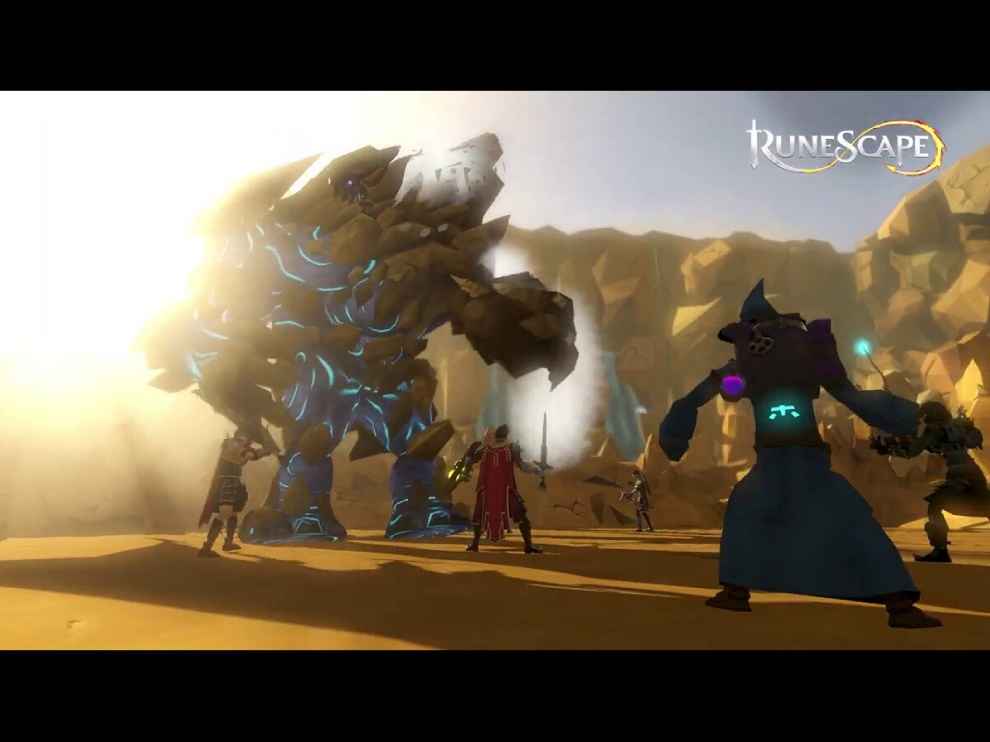 Runelite HD
While the devs have finally answered to the criticism from the fans regarding their decision of shutting down the Runelite HD mod project, for the time being they are in talks to make the Runelite HD version available as a "bridge" to its own HD project. Jagex has also announced that it will cooperate with 117scape, the producer of Runelite HD, and Adam1210, the creator of the original Runelite, to keep Runelite HD available until the business creates its own official Runescape HD version.
Runelite HD was initially designed as an HD version of Runelite, an open-source third-party client for Old School browser-based MMO Runescape from 2007. Runelite was released in 2016, with 2007 Runescape's graphics. Runelite HD aimed to maintain the classic visual style while improving shadows, increasing draw distance, and introducing better textures, among other modifications.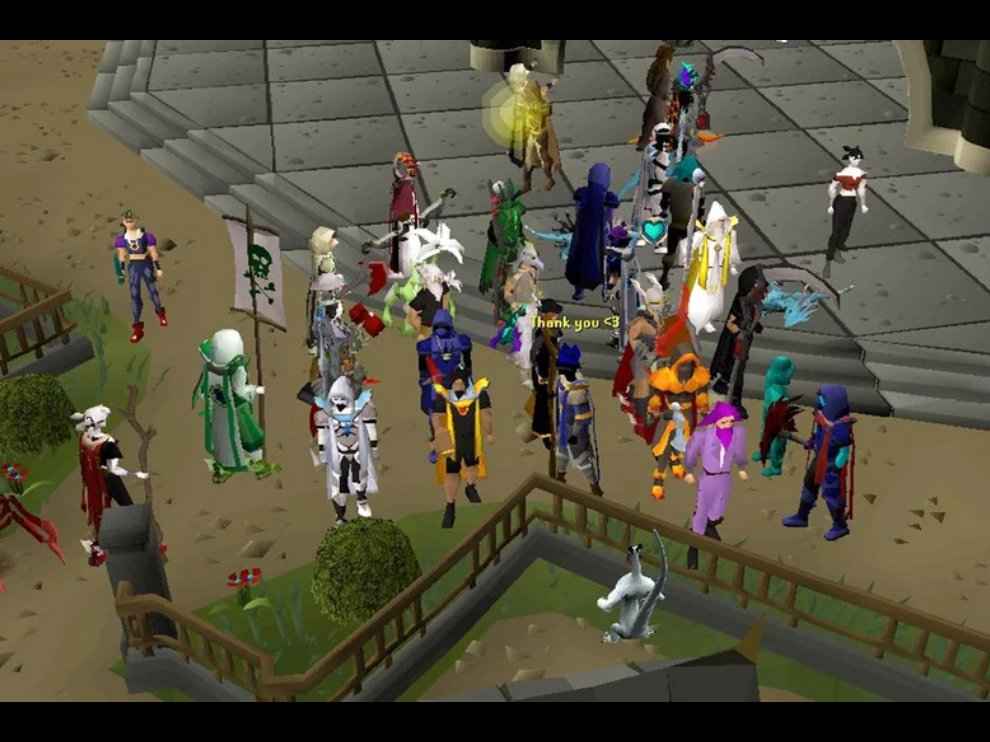 The backlash and it's outcome
Jagex sent 117scape a message earlier this week, asking them to halt development on Runelite HD, just one day before it was set to launch. Jagex informed 117scape and fans that it was "looking into" developing its own HD version of Old School Runescape because it didn't want unauthorised HD versions to be "at odds with our own plans" and only wanted official HD versions to be "the only ones accessible" to the players.
While 117scape then stated that they offered to commit to Jagex and only provided Runelite HD until Jagex released their own HD version of Old School Runescape and gave Jagex a collaborative contribution on the project to establish their visual style, but said the proposal was rejected at the time. But thanks to strong fan opposition to Jagex from social media including 'sit-in' protests by many players, Jagex had reached back out to them to discuss Runelite HD.
117Scape said mentioned on his Twitter handle : https://twitter.com/117scape/status/1435656042000551941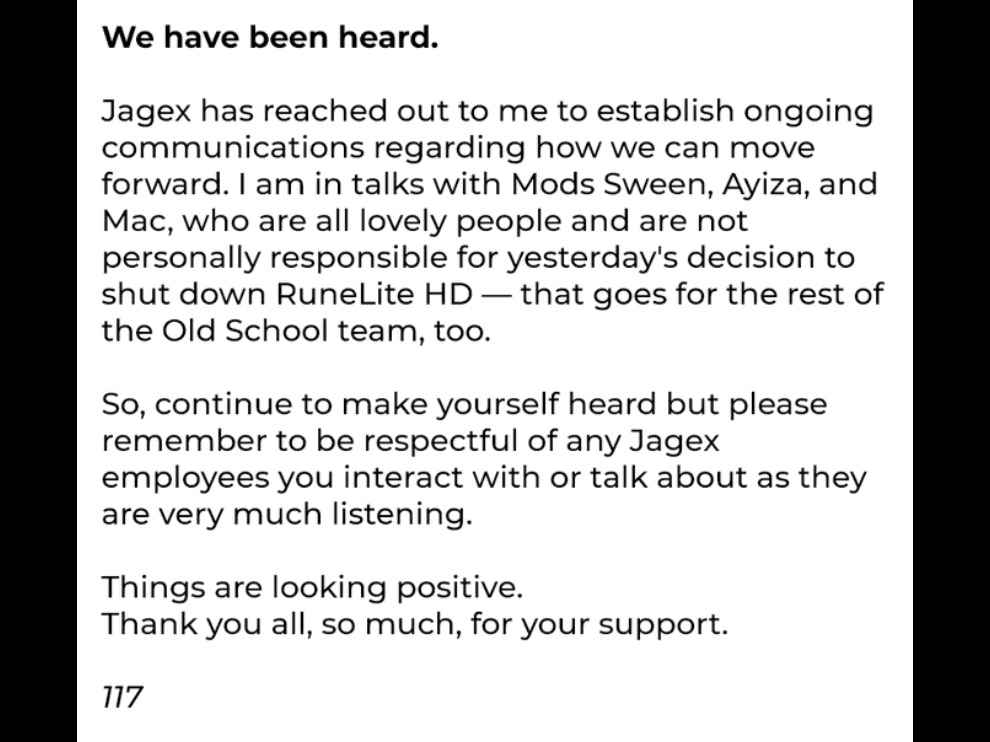 Following the response of the fans, Jagex also remarked on the unacceptable ways adopted by unsatisfied players to express their opinions, "harassing" its employees on social media. 
He also mentioned in his blog post, "We hear your feedback loud and clear and we've been discussing that feedback all day and, while discussions continue, we absolutely intend to act on it". Jagex also pointed out,"We perfectly understand that you all have a voice in Old School, and that voice, at times, can be one of frustration regarding the decisions we make. Be assured that we always welcome your feedback, whether good or bad. We don't always get it right, we are only human, and now we are rectifying our approach".