About Fermi Paradox
The Fermi Paradox is more or less based on the real life Fermi Paradox which is the apparent contradiction between the lack of evidence for extraterrestrial civilizations and various high estimates for their probability. The game spans across the universe giving the player control over how species on different planets evolve and progress. The player will be asked to make decisions on how the society will progress after a certain milestone is achieved.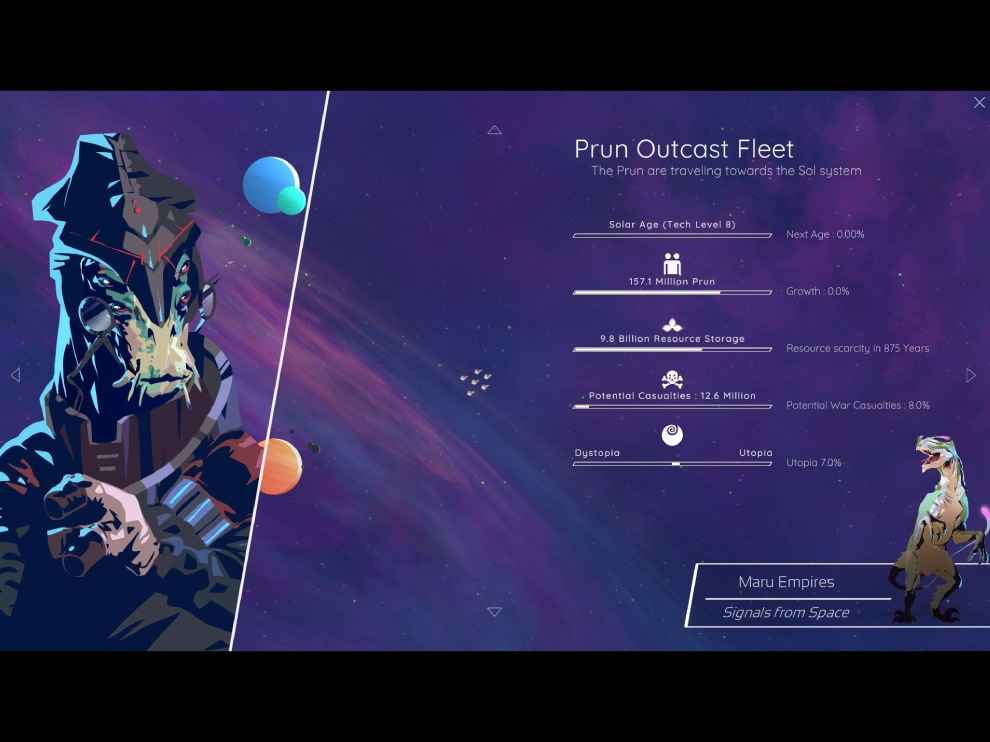 The main goal of this sci-fi strategy game is to guide upto ten different civilizations through eons of history, from basic survival to (hopefully) first contact with other life forms. The devs say that it is a "choice-driven" game in which you will craft a complex "inter-galactic narrative".
The Fermi Paradox will be a narrative-heavy game with it's Steam page stating the inclusion of 400 "development events" – each one telling it's own story. The "choice-driven" gameplay will be so well implemented where decisions could result in consequences that "ripple across millennia".
About The Writers
To ensure that the game and the story both hit the perfect spot, the dev team recently hired very well experienced and renowned writers from the game industry. Cara Ellison and Brian Mitsoda who were the senior narrative designers and the lead writers respectively of Vampire : The Masquerade – Bloodlines 2 were hired. Jana Sloan van Geest who has worked on big projects like Horizon: Zero Dawn – The Frozen Wilds and Assassin's Creed: Origins has been hired too.
Conclusion
We are pretty thrilled and excited about the release of the game which will be launched on Steam Early Access on July 1. Prior to that, the game will be showcased in the Steam Next Fest with livestreams, gameplays, news announcements and a public demo.