After a fantastic season-ending event, Epic Games has made Fortnite Chapter 4 live. This new season offers a broad range of new elements to enhance gameplay, and this includes a battle pass, skins, weapons, and a map. The game will also offer brand-new gameplay mechanics that are coupled with Reality Augments. This gives you more buffs and abilities during matches. You'll also see a new season pass that comes with new cosmetics and skins, some of these including Geralt from the Witcher series, Doom Slayer from the Doom series, and others. 
A new island, and new weapons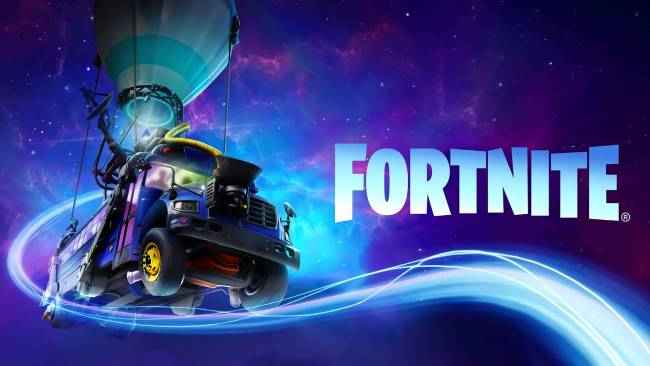 The new chapter has a new map that formed right after the Chapter 3 finale. New maps have been introduced and you can see a lot of interesting points on the island now, like Frenzy Fields, the Citadel, Brutal Bastion, Anvil Square, and more. You can head to the Citadel to defeat the Ageless Champion and enjoy some fantastic loot. 
Fortnite Chapter 4 also brings forth new weapons like a Maven auto shotgun, Twin Mag SMG, Red-Eye assault rifer, Thunder shotgun, Shockwave Hammer and Tactical shotgun. The Shockwave Hammer sounds the most exciting out of the lot as it will launch you far away while also destroying your enemies with AOE damage. 
Exciting Gameplay changes
You'll also come across a few new gameplay changes in Fortnite Chapter 4 and these have been designed to make the experience even better. You can find motorcycles across the map and also hurdle over tiny obstacles. You can also food around with a new material known as Kinetic Ore which will basically help you "pull off physics sorcery" in order to defeat your opponents. At this point, we don't have a lot of information on what this does. Oh, and you can jump into a snowball and roll over your enemies to defeat them. 
What are the Reality Augments? 
One of the biggest changes you can see in Fortnite Chapter 4 is Reality Augments. When you start the game, you will get a randomised choice of two Reality Augments, and these will offer abilities and buffs. If you continue to survive in different matches, you'll keep getting more of these Reality Augments. They will basically last until your match ends. Fornite Chapter 4 will bring you 22 Reality Augments. A few examples of these include: 

1. Mechanical Archer – You can get a Mechanical Explosive Blow along with a Mechanical Shockwave Bow

2. Supercharged – This will make your vehicles stop consuming fuel and will improve the health of the vehicle

3. Aerialist – You will get a Glider to redeploy and this feature will work for the entire match

4. Soaring Sprints – This will let you jump higher when you're sprinting

5. Light Fingers – This will make sure that your light ammo weapons will reload quickly 
For more technology news, product reviews, sci-tech features and updates, keep reading Digit.in or head to our Google News page. 
Tags:
Fortnite
Fortnite Chapter 4
Fortnite what's new
Fortnite update
Fortnite new gameplay