Garena Free Fire Max India has announced the Coupon Crush event from May 29 and it will go till June 04, 2022. If you are a Free Fire player, you must be excited about this event as it brings a lot of rewards and promises an enthralling gaming experience. One such goodie is the Super Gamer Bundle which we will see in action and see how to get it, while also making the best out of the Coupon Crush event.


How to win the Super Gamer Bundle in Free Fire Max Coupon Crush event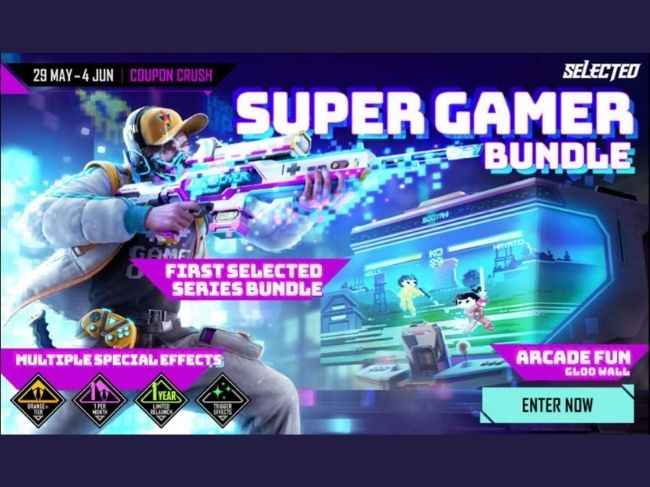 In the new Free Fire Max update, you will see Super Gamer Bundle which lasts till June 4. As already mentioned, this is part of the Coupon Crush event. It is the first selected series bundle. Now, to avail of it, first of all, ensure you have the Free Fire Max latest update.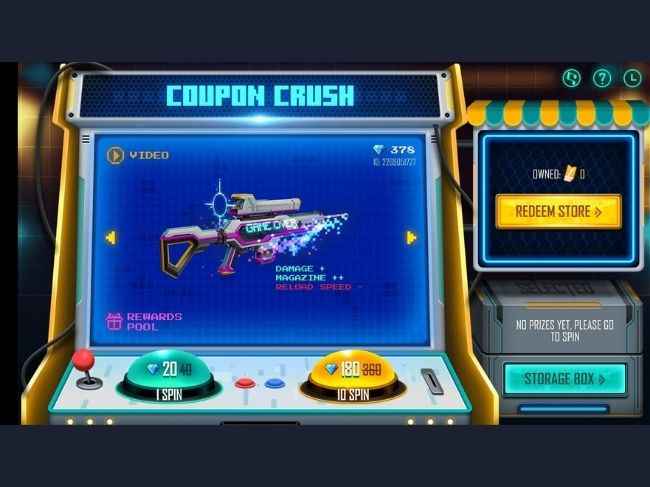 Once you enter the event, you will have to make a lucky spin to win the bundle. A single spin costs 40 diamonds while 10 spins cost 360 diamonds. Those who are trying it for the first time will gain a 50-percent discount. Still, ensure you have thousands of diamonds before you take part in this as it would be a costly affair.
Well, it's not just the Super Gamer Bundle, but the Fire Fire Max reward pool also consists of —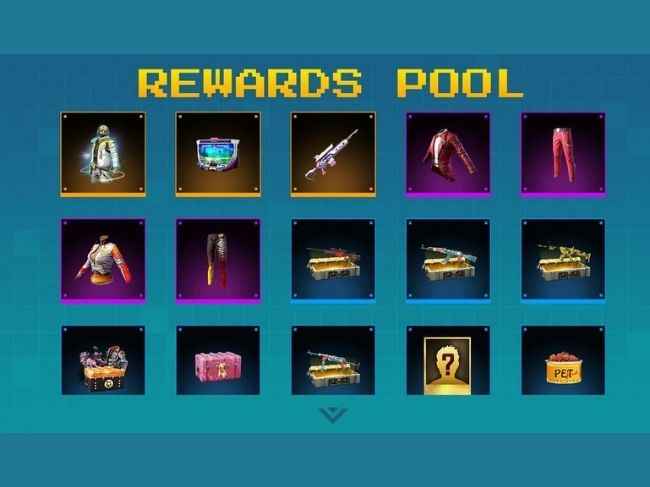 Gloo Wall: Arcade Fun

Woodpecker: Ace Gamer

Modern Jazz Jacket

Modern Jazz Pants

Stereo Dasher Top

Stereo Dasher Bottom

Swallowtail Weapon Loot Crate

Winterlands AK Weapon Loot Crate

Lunar New Year Weapon Box

Rocker Pack

Valentine Headset Box

Winterlands Weapon Loot Crate

Universal Fragment

Pet Food
You get to either preserve them in the storage box or add them to the inventory or even redeem them as follows —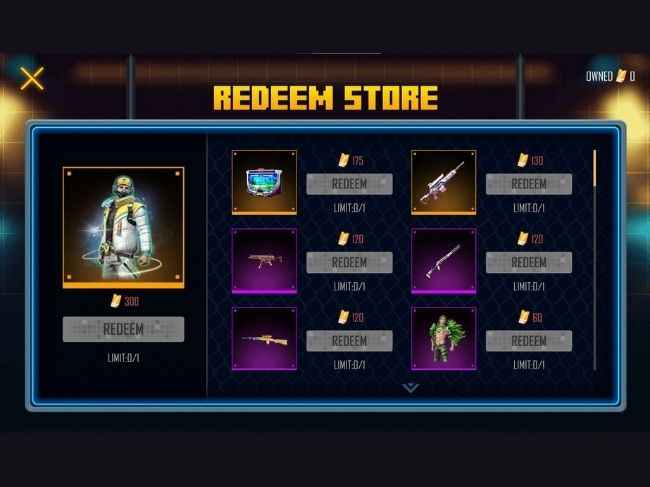 Super Gamer Bundle: 300 Coupons

Gloo Wall: 175 Coupons

Woodpecker Ace Gamer: 130 Coupons

MP5: Mr Nutcracker: 120 Coupons

Guyver M1014: 120 Coupons

AC80 Royal Warrior: 120 Coupons

Budgerigar Bundle: 60 Coupons

Northern Cardinal Bundle: 60 Coupons

Scorching Sands Bundle: 60 Coupons

Graceful Beast Bundle: 60 Coupons

Fairy Princess Bundle: 60 Coupons

Power of Money emote: 40 Coupons

Winter Elk Bundle: 30 Coupons

Pet skin: Fire Sensei Tig: 30 Coupons

Dr Beanie: 30 Coupons

Petskin: Gangster Beanie: 30 Coupons

Green Flame Draco Token Box 1: 30 Coupons

Rapper Throttle: 30 Coupons

Baby Shark emote: 30 Coupons

Winterlands Light Tuk Tuk: 30 Coupons

Flaming Hydra Motorbike: 30 Coupons

Rabbity Pink backpack: 20 Coupons

Portable Incubator: 20 Coupons

Sensei Tig: 20 Coupons

Katana Swordsman Legends: 20 Coupons

Grenade Yeti Buddy: 15 Coupons

Jack in the Box: 15 Coupons

Hunter's Trophy: 15 Coupons

Murderous Amusement: 10 Coupons

Diamond Royale Voucher: 5 Coupons

Weapon Royale Voucher: 5 Coupons

30 Universal Fragments: 3 Coupons

Destiny Guardian XM8 Token Box: 2x Coupon

Incubator Voucher: 2 Coupons

Pet Food: 1 Coupon
We will be keeping tabs on the Garena Free Fire Max Official channels and bring to you the latest updates.
As for other news, reviews, how-tos, feature stories, buying guides, and everything else tech-related, keep reading Digit.in.