The gaming and esports scene in India is red hot right now and everyone seems to want to be the next big player in the market. One of these is Galaxy Racer. However, unlike other platforms that seem to only focus on one aspect, Galaxy Racer has a multi-pronged approach to gaming. The company has five key verticals, this includes competitive esports teams under the Nigma Galaxy Banner, content creators under GXR Creators, content and events production under GXR Studios, and consumer goods under GXR Limited, and a new record label called GXR records.  
In order to make sense of all this, and understand what Galaxy Racer has in store for India, we talked to Mr Romeo Misao, Head of Marketing for India & South Asia, Galaxy Racer. Here's what he has to say.
Esports, and gaming in general, is still at a nascent stage in India as compared to many other countries. What challenges did Galaxy Racer face in India?
Some of the biggest challenges we've seen in India include how esports players and gaming content creators in South Asia interface with brands, how they develop content roadmaps and the infrastructure obstacles they face. We at Galaxy Racer help both experienced and young creators navigate the corporate nature of working with brands and maintaining relationships with brand or platform partners.
How does Galaxy Racer plan to grow the esports and gaming scene in India?
Globally, we have some of the most successful esports players and teams under our Nigma Galaxy esports banner. We not only compete amongst some of the best in the world when it comes to competitive esports but also create esports tournament IPs across the globe. Galaxy Racer has been successful in organizing world-class esports tournaments.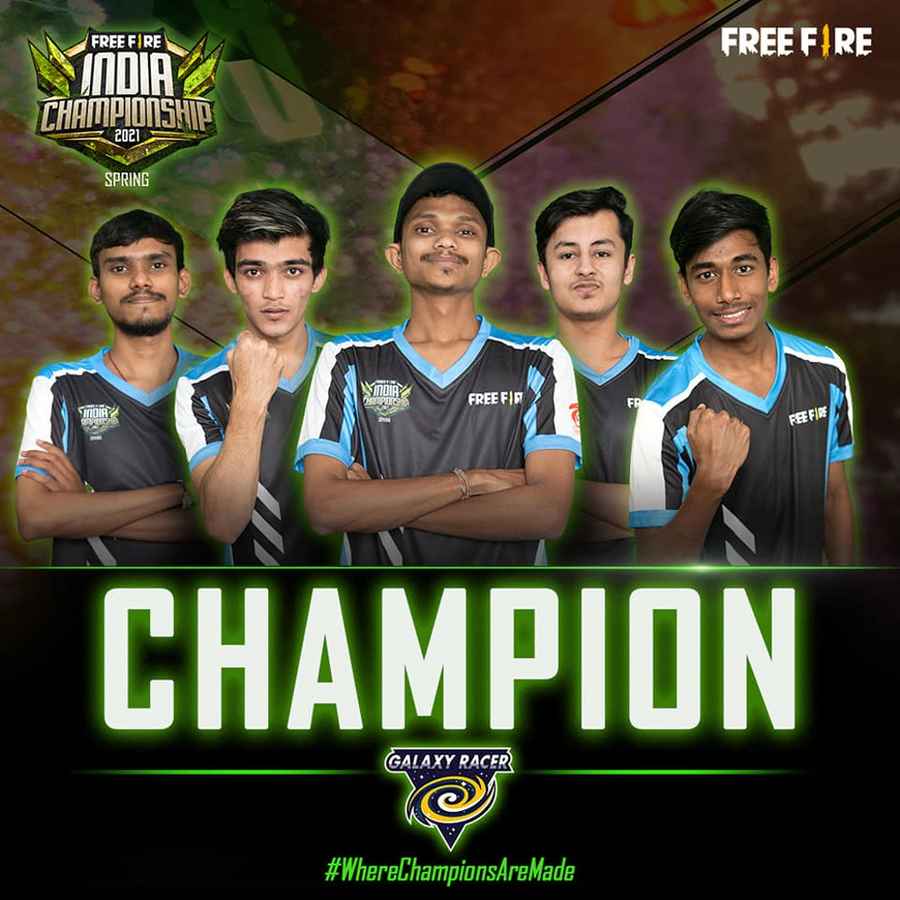 Galaxy Racer won the Free Fire India Championship 2021 Spring tournament
For India, we currently field two competitive gaming rosters under the Nigma Galaxy banner, one for Free Fire and the other for BGMI. 
We will be announcing our plans for our Esports IPs very soon. One of our plans in esports is to create value in the grassroots and competitive tournament ecosystem in the region.
Unlike many other countries around the world, mobile gaming seems to be the platform of choice in India. How did Galaxy Racer approach this and are there any plans to encourage other gaming platforms?
We are fully aware that the majority of gamers in India are mobile gamers and we have been witnessing massive growth numbers every year! 
Hence, it was pretty natural for us to enter the South Asian region by signing some of the top Free Fire creators. We also want to differentiate and create unparalleled levels of content and engagement and reach out to the current audiences and introduce them to other gaming titles out there.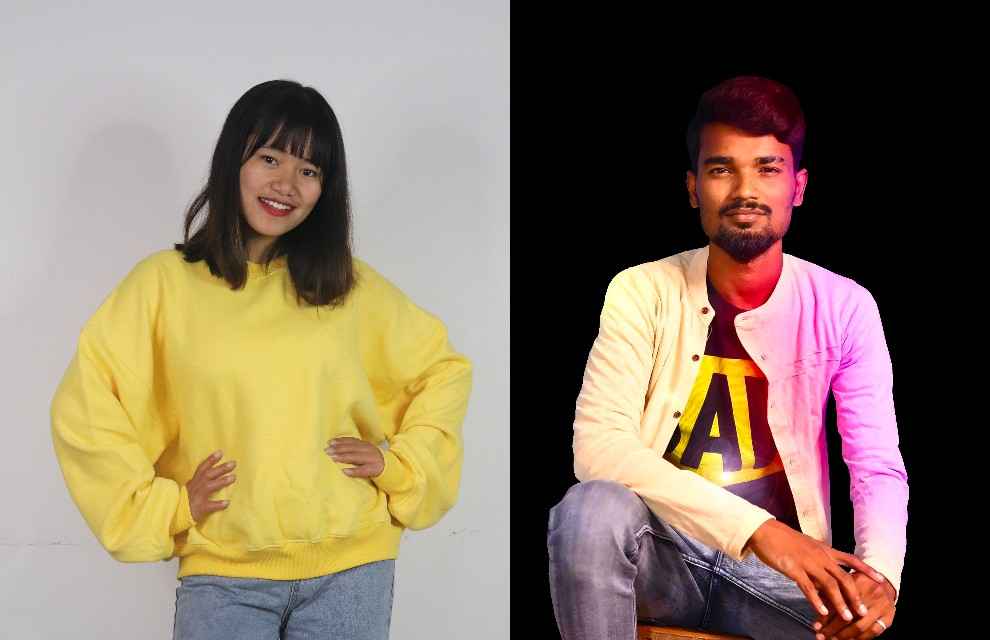 Notable Free Fire streamers such as Sooneeta (left) and Gaming Tamizhan have partnered with Galaxy Racer
Galaxy Racer, as a brand, is spread across multiple verticals. This includes GXR Records, a new record label. What is the idea and plans behind having a record label?
One of our main objectives with GXR Records is to recognize new talent in music and support them. We also have several projects under the GXR records globally under work. Similarly, we have some big plans for the Indian region under the GXR record label. You guys will have to wait and find out!
How exactly can a content creator be a part of Galaxy Racer's Creators brand?
At Galaxy Racer, we welcome creators from all walks of life. Although we did start off with gaming creators initially owing to the majority of our audience. Globally we have over 100+ creators across the Lifestyle, Gaming, and Esports space. Similarly, we plan to expand to Lifestyle here as well. With respect to content development, authenticity is a key element in all our content and marketing plans. We believe the Gen Z audience is quite unique – they are incredibly media savvy, smart, and really know what they want. Galaxy Racer is always looking for innovative ways to develop content that connects with this audience. Through our content, we want the fans to have a deep sense of belonging to our community. Irrespective of the genre of their content, creators from all walks of life who want to tell their stories and build engaging communities can be a part of our Galaxy!
What are Galaxy Racer's future plans for India?
We are not just looking to go head-to-head with the best in the region, we would like to make an impact even outside of gaming & esports. We have planned projects that we believe will start shifting people's perspectives on content in the industry. We will continue to expand our ever-increasing talent pool while building up a content portfolio filled with premium IPs. Keep an eye out for some big announcements in the near future.