The Project Cobra event in Garena Free Fire is still going on. The developers have released a number of events around the Cobra theme including a Cobra motorcycle. The developers have now released a new Evo Gun. Called Predatory Eve MP40, the weapon is a special version of the standard MP40 submachine gun, with a cobra theme. As with other Evo Weapons, players will be able to level up the weapon. This not only improves its stats, but also changes its looks and more.
How to get the Predatory Cobra MP40
The Predatory Cobra MP40 will be available to all players via the new Faded Wheel in Garena Free Fire. The new event will be on till March 21, so players have plenty of chances to win the gun. It should be noted that the Faded Wheel will be live till March 21. As such, players have some time to win the gun.
Upgrading the Predatory Cobra MP40
The Predatory Cobra MP can be improved up to level 7. Each level improves the weapon in some way. At level 3, the weapon gets its first change in looks. The second change in appearance happens at level 6, while at level 7 there is some added flair in terms of effects and lights. Other changes include improvements to base attributes as well as new hit effects.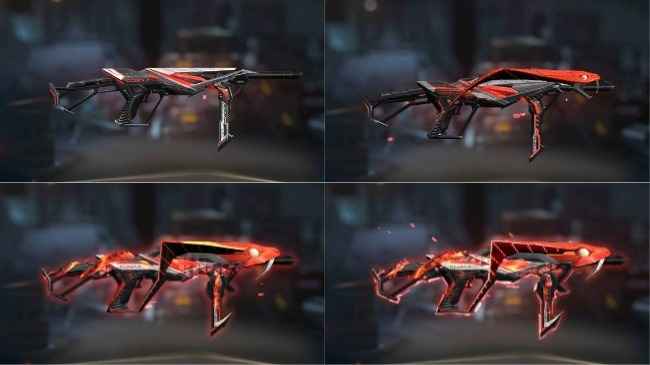 As mentioned above, Garena Free Fire's Project Cobra event is on at full swing. There is also an in-game mini-game called Cobra Go beside the new Evo Weapon. The game tasks players with collecting dice while playing Free Fire. These dice are then used to move Shirou's character token across a board. This will allow players to pick up coins. Then coins are used to purchase items. The rewards that players can unlock using the Cobra Coins include the Cobra Sidekick set of outfits. You can learn more about Cobra Go here.
Tags:
garena
free fire
Garena Free Fire
free fire faded wheel
predatory cobra mp40