For everyone waiting for the new GTA 6 installment, we have news, both good and bad. Kinda. GTA 6 is under development and reportedly the parent company of Rockstar Games, Take-Two, is set to officially announce the game at the investors' call on May 17. However the game will be officially out on various gaming platforms not earlier than 2024 and can get prolonged to 2026. 
There were speculations that the game may release in October 2023 because Rockstar tends to put out a lot of information in the time period but nothing yet confirmed.
The GTA fandom is desperately waiting for the announcement of GTA VI, an estimated unofficial name, as the previous edition of the game was launched about a decade ago. 
The fans have been demanding teasers for the same, however, there has been no communication from Rockstar, however, the Twitter post of Take Two's CEO Strauss Zelnick with Hip Hop gamer confirmed the GTA VI speculation.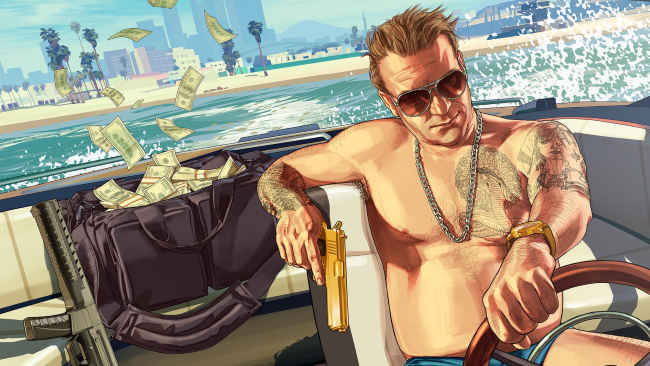 Also read: Everything We Think We Know About GTA VI
The post read, "Grand Theft Auto 6 will be a forever moment to remember," leaving the fans looking forward to the announcement. Another rumour round the block is that GTA VI teasers might get released in the yearly Summer Update for GTA Online. 
While the speculations are running wild on the internet, let's take a look at what all we know about GTA VI as for now. Rockstar's GTA previously explored the three cities of San Andreas, Liberty City, and Vice City which are adapted from Los Angeles, New York and Miami, respectively. In addition, Rockstar returned to Liberty City for GTA IV and San Andreas for GTA V, it is highly speculated that GTA VI will return to Vice City. 
Furthermore, a new fictional city reverb of Rio De Janeiro, Brazil will enable players to fly between this city and the other US adapted cities. The city will be similar to that of Ludendorff in GTA V.There might be a few missions in Liberty City too. 
Also read: GTA 6 Roundup: Details and Leaks
The narrative for GTA VI might play on the rendition of Rockstar's Red Dead Redemption 2's chapter system. GTA VI missions of the story will be highly influenced by drugs, gang wars and violence as the umbrella concept like it has been for the previous editions. 
If we consider that GTA VI is coming back to Vice City it will run around the idea of drug lords and their trajectory. Reportedly, the length of the storyline is estimated to be 60 hours.