PlayStation's Plus Essential lineup for February 2023 has been leaked. The known leaker billbil-kun tweeted the games which are going to be available for PlayStation Plus Essential members. PlayStation Essential is the entry-level subscription in PS Plus and the classic Essential lineup is yet to come.
PREMIERE

February 2023 PS Plus Monthly Games (+DLC)

OlliOlli World (PS5 | PS4)

Mafia Definitive Edition* (PS4)

Evil Dead The Game (PS5 | PS4)

Destiny 2 Beyond Light [DLC] (PS5 | PS4)

Feb 7th – March 6th

*Other titles may replace Mafia DE or be added in some regions pic.twitter.com/y8F9tgYxon


— billbil-kun (@billbil_kun) January 29, 2023
The leaker billbil kun tweeted four games which will be available on PS Store under PS Plus Essential ; OlliOlli World, Mafia Definitive Edition, Evil Dead: The Game and Destiny 2 Beyond Light. billbil kun has been leaking the lineups of PlaySation Plus from 2021 through a French forum. 
The games will be reportedly available from February 7 to March 6. Once claimed, the PS Plus Essential games can be played for free till the end of your PS Plus Essential subscription. You are going to have to subscribe to the PS Plus again to play the PS Plus lineup games. 
All the four games can be played in PlayStation 4, however, OlliOlli World, Evil Dead: The Game, Destiny 2 Beyond Light are optimised for PlayStation 5(₹ 49990 at amazon). The leaker has mentioned in the tweet that Mafia Definitive Edition may be substituted in some regions. The name of these regions are unknown.
Let's check out some details about the February's 2023 lineup:
Olli Olli World
OlliOlli World is a skateboarding game with a fully-customised character. You skate through various levels with your character and perform tricks with the aim of gaining the approval of the mythical Skate Godz of Radlandia while making friends on the way.
Mafia Definitive Edition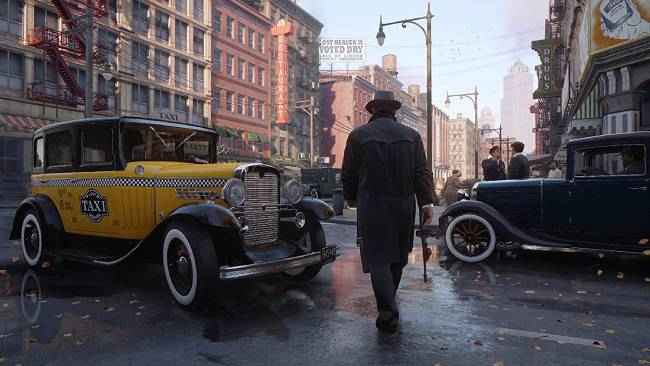 It is the remake of 2002 game Mafia: The Lost City of Heaven. You play along with cab driver Tommy Angelo who reluctantly falls in the world of organised crime.
Destiny 2 Beyond Light
Destiny 2 Beyond Light takes the players to Jupiter's Icy Moon Europa. Here they confront the Fallen's Kell Eramis. She plans to use darkness to save her people and take revenge on the traveller from Earth.
Evil Dead: The Game
Based on the popular horror movie the Evil Dead franchise, Evil Dead: The Game is a multiplayer game. Ash Williams (played by Bruce Campbell) will be the protagonist of the game. The game will pitch players against the forces of evil that have been unleashed from the Necronomicon Ex-Mortis.