The Indian gaming sector has seen notable growth in recent years owing to increased penetration of accessible internet and affordable smartphones. The rising interest towards gaming, accompanied by improved infrastructure has also contributed to the growth of eSports as a serious profession. A recent report by Mobile Premier League (MPL), titled India Mobile Gaming Report 2022 has revealed Uttar Pradesh as the top gaming destination in the country. Let's find out the factors behind this and also the other leading gaming states in India.
Top gaming destinations in India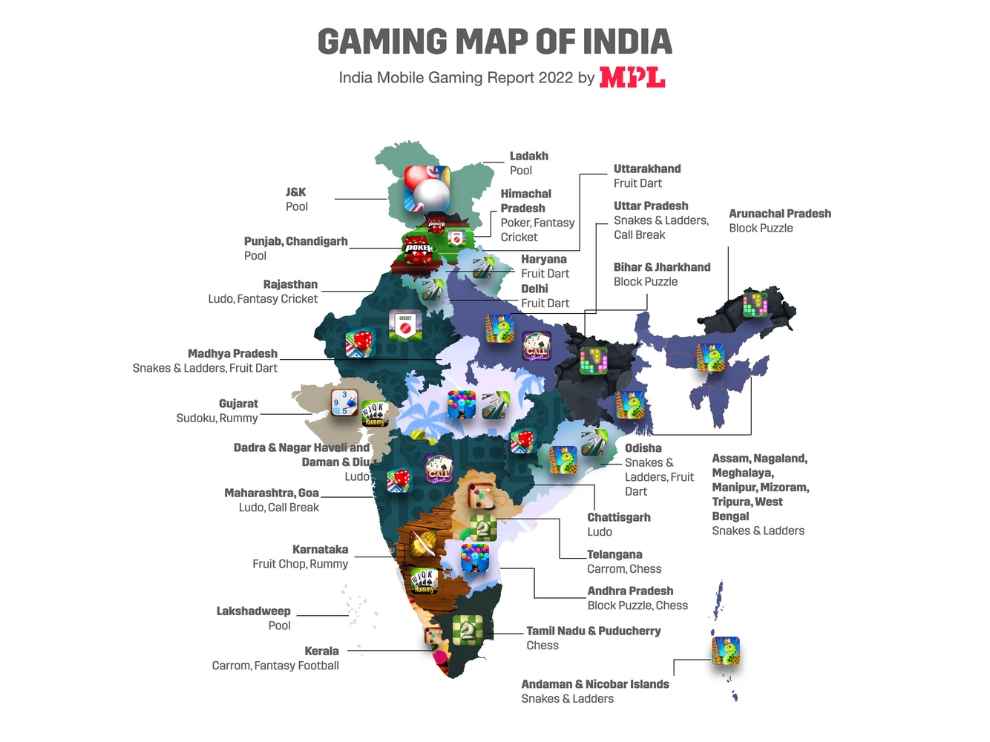 Uttar Pradesh, Maharashtra, Rajasthan, Bihar and West Bengal have ranked as the top 5 gaming states in the country as per the MPL report.
Well, as MPL chief Namratha Swamy notes, these places have an increased number of gamers by the virtue of "enhanced internet penetration and the availability of safe esports and gaming platforms".
For instance, Bihar owes its title to the popularity of mobile gaming, especially in Patna, the capital city.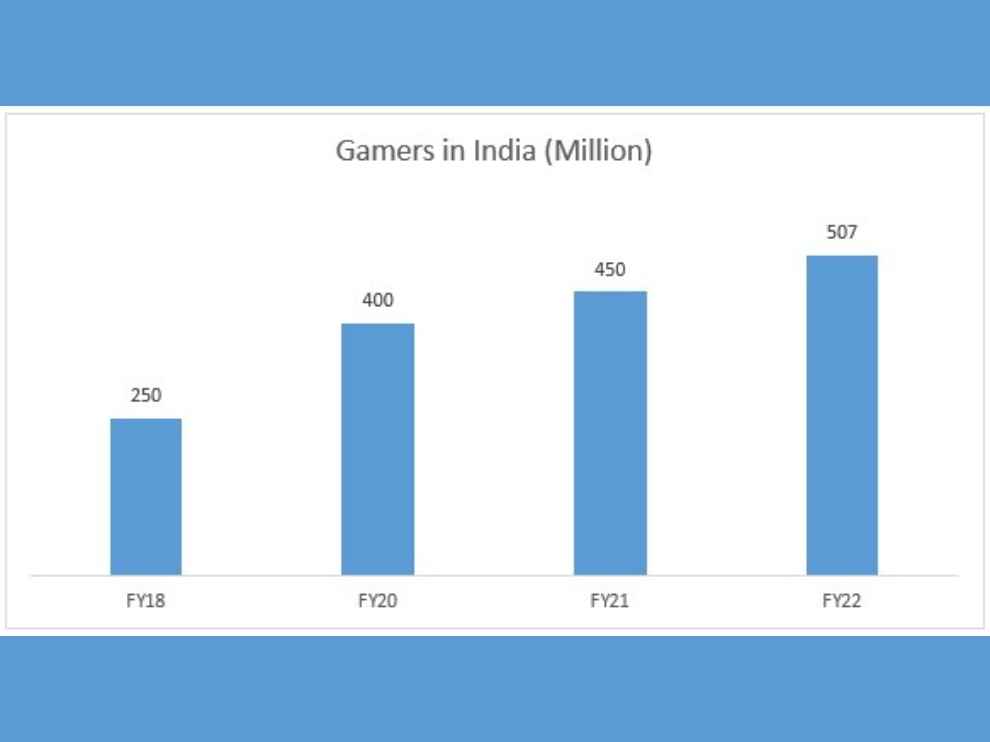 The report goes on to reveal the leading gaming districts in UP and they are Lucknow, Kanpur, Varanasi, Ghaziabad and Allahabad. Apparently, these combine to 36% of total gamers from the state.
Last year, we learned that the UP government is planning a formal policy on AVGC (animation, visual effects, gaming and comics). Such initiatives can fuel growth even further.
Something else that caught our attention is that gaming in Tier 2 and 3 cities of India has seen impressive growth. They have outpaced Delhi, Mumbai, Bengaluru, and other metropolitan cities.
Now, although not winning the numbers game, states like Odisha, Punjab, Tamil Nadu, Puducherry and Himachal Pradesh have got the most year-on-year increase in mobile gamers.
What's also interesting is the games that are most popular in the country. As per the IMGR 2022 report, the winners are Carrom, Poker, Fruit Dart, Block Puzzle, Snakes & Ladders, and Ludo Dice.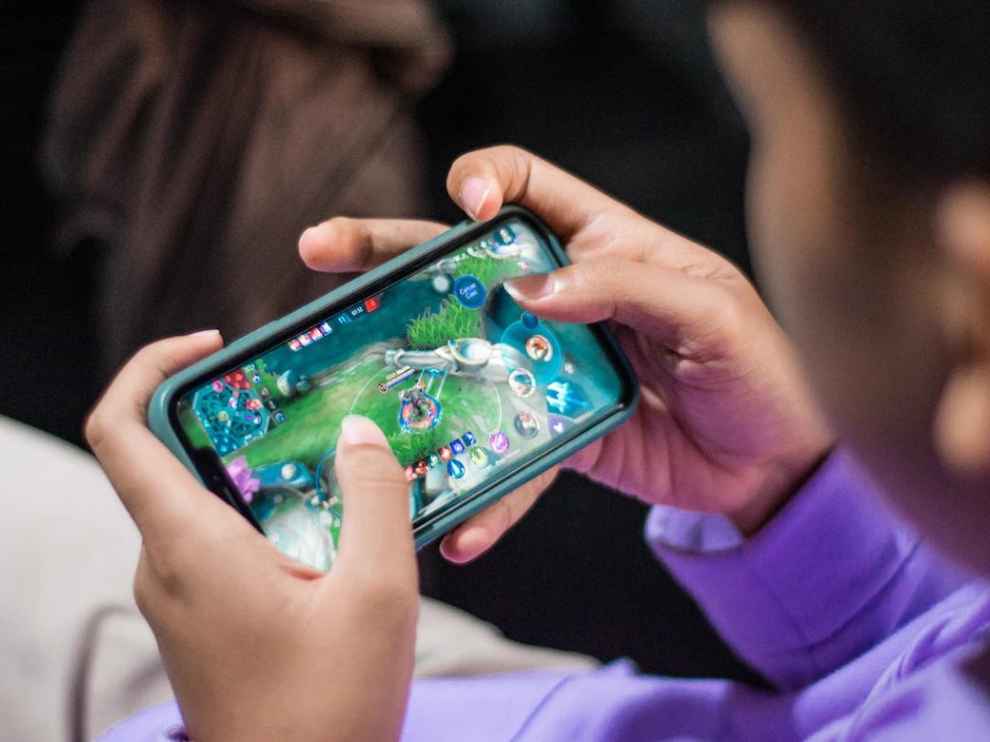 Most popular games in India aren't AAA titles
As already mentioned, the most played games in India are mobile titles like Carrom, Ludo Dice, Snakes & Ladders, Block Puzzle, Fruit Dart, and Poker. So, one might wonder, where are the AAA titles? Our guess is that — India is a price-sensitive market and gaming isn't still a serious hobby, let alone a career choice for most. Gaming consoles like PlayStation 5 and Xbox Series X are expensive for an average Indian gamer. Perhaps, subscription models like PlayStation Now and Xbox Game Pass could attract some folks who would not want to spend big on a game.
Also read: Where have all the Double-A games gone? | Digit
Key factors in the growth of the Indian gaming industry
The following are the driving factors for the growth of the gaming industry in India (some of which we have already discussed):
Increased connectivity and accessibility of the internet. This includes broadband and mobile data. 

The affordability and choice of mobile phones.

The rise in purchasing power

Digital literacy

A cultural shift in the way games are taken more seriously
The use of games as leisure during the pandemic also enabled many of the above factors and in turn facilitated the growth of gaming.
Also read: New Indian gaming and esports course aims to empower youth for gaming jobs | Digit
Trends to look out for in gaming in India
5G network and 5G-supported smartphones could improve the latency in games, especially eSports titles.

Integration of artificial intelligence into games could enhance the gaming experience going forward. 

During the pandemic, game streaming saw a major boost. Streaming as a profession could be a big thing going forward as gamers realize the monetary prospect and potential.

Government initiatives and increase investment from private parties can push the growth of the gaming industry. More indigenous games like Raji: An Ancient Epic could hence emerge.
Also read: India recognizes e-Sports as a 'multisport event': What this means and here's the industry's reaction | Digit
Concerns for the gaming industry
The inherent vices of gaming like addiction, cheating, betting, etc are some prevailing concerns for the gaming industry. Rajeev Chandrasekhar, Minister of State for Skill Development and Entrepreneurship recently remarked the government is aiming to control "violence abetting video games, addiction to it, and consequential financial loss". India could soon get transparent rules and guidelines for online gaming. This would clearly discern skill-based and chance-based games.
Also read: Why is India regulating online games and what does the Indian gaming industry think about this? | Digit
So, even though the Indian gaming industry might be in a nascent stage compared to the western countries, it is growing and showing a lot of potential. If the surging interest towards gaming gets backed by government initiatives favouring the gaming and animation infrastructure, we reckon things could go only high. Game developers, meanwhile, should design games that are culturally and contextually sensible to prospective Indian players from every nook and corner of the country.