Just Cause: Mobile action shooter has been announced at the recently concluded The Game Awards 2020. Square Enix, the developers behind titles like Final Fantasy, Tomb Raider, Just Cause, Sleeping Dogs and more, are developing a game for mobile phones set in the Just Cause universe. The trailer for the game was also released and the game has been developed in co-operation with Square Enix teams in Europe, America and Japan.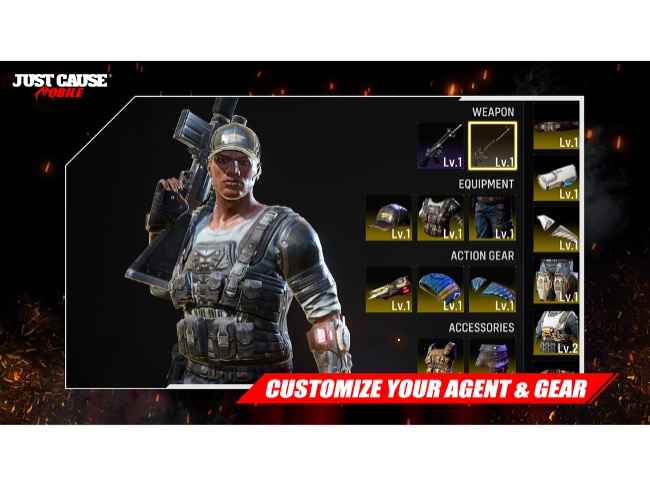 "Expanding the series' universe, Just Cause: Mobile delivers the explosive action of the Just Cause franchise to your fingertips in action-packed single-player and multiplayer experiences, offering an on-the-go grappling, gliding, and shooting experience, all presented through exhilarating top-down gameplay," Square Enix revealed in a media statement.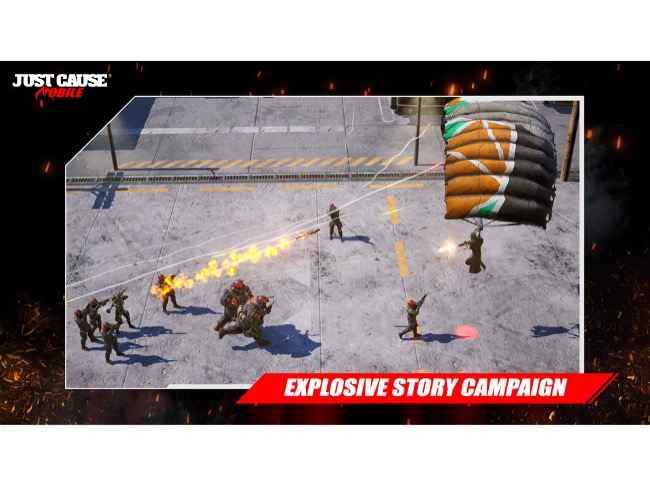 Just Cause: Mobile features both single-player and multiplayer gameplay modes that expand the Just Cause universe with some of the game's favourite characters. Players will be able to team up with friends in the multiplayer mode to complete the co-operative missions and earn rewards in the form of gear and upgrades. Then there's the story campaign mode where players are a part of the Agency's secret program Firebrand and will be going up against their nemesis from the Darkwater organization.
Just Cause: Mobile is a free-to-play action shooter set in the Just Cause universe launching 2021.

single player & multiplayer modes

character customization

gear levelling

Sign up on our website to learn more!

Website: https://t.co/FE99wmQlVI pic.twitter.com/QnpIjpvGNq


— Just Cause: Mobile (@justcausemobile) December 11, 2020
The upcoming game also has a 30-player multiplayer mode where three teams of 10 players each will go up against one another to secure bases across a large map with an arsenal that consists of weapons and vehicles. It will also have a clan feature where players can form a group and earn rewards.
The developers also gave us a glimpse at the co-op missions where players can team up in a squad of four and take up the challenging missions. In this mode, players will be attacked by enemies in waves and with heavy artillery including tanks and armoured mechs. Some of the other challenges are called Destruction, Wingsuit and Race challenges. Players will have to score in these challenge rounds by causing destruction or getting the best lap time and will be rewarded with additional points.
Square Enix plans to launch Just Cause: Mobile as a free-to-play action shooter on Android and iOS in 2021.
Tags:
Just Cause Mobile
Just Cause Mobile launch
Just Cause Mobile Android
Just Cause Mobile launch date
Just Cause Mobile announcement
Square Enix