The PlayStation Plus Essential titles for January 2023 have been revealed, and they include Star Wars Jedi: Fallen Order for PlayStation 4 and PlayStation 5, Fallout 76 for PlayStation 4 and Axiom Verge 2 for the PlayStation 4 and 5. These three games will be available to claim starting January 3, 2023 up until February 7, 2023. Keep in mind that PlayStation 4 games will be playable on the PlayStation 5 as well.
The presence of Star Wars Jedi: Fallen Order indicates a strong start for 2023's PlayStation Plus Essential lineup; we thoroughly enjoyed our time with the game. You can read our complete review for the game here.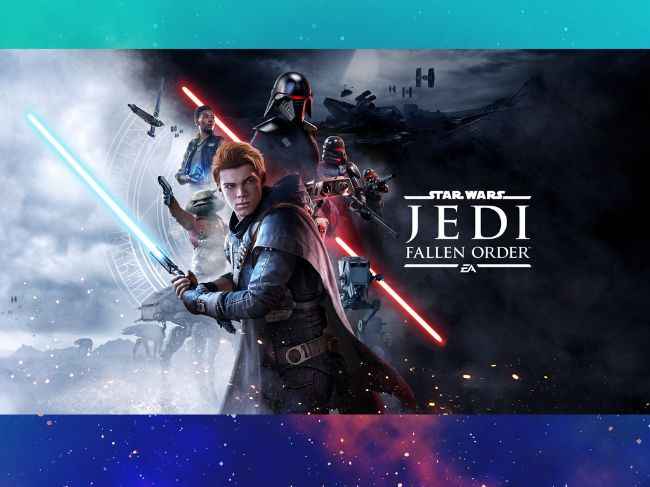 Those who continue their PlayStation Plus membership can continue to play these games even after they're no longer available for claiming. However, the games will become unavailable if they end their subscription, and will only be accessible once they resubscribe. 
What is PlayStation Plus Essential?
These games will be accessible to the Essential tier of PlayStation Plus subscribers, which is the entry-level membership for PlayStation Plus. All PlayStation Plus subscribers get access to a few free games every month as long as they remain subscribed to the service. However, you do need to claim the games in order to continue playing them past their claim period.
The PlayStation Plus Essential games for December are still up for grabs until January 2, so in case you've missed them, you can claim Mass Effect Legendary Edition (review) for the PlayStation 4, Biomutant for the PlayStation 5 and 4, and Divine Knockout: Founder's Edition for the PlayStation 5 and 4.
PlayStation Plus Extra and PlayStation Plus Premium titles
The PlayStation Plus Extra and PlayStation Plus Premium titles are yet to be revealed by Sony, but we should learn about them soon.
Additionally, if you're not interested in a PlayStation Plus subscription, the PlayStation Store is running a sale with over 3000 discounted games at up to 75 percent off, including Call of Duty: Modern Warfare 2, FIFA 23, Elden Ring, Horizon Forbidden West and Gotham Knights.