Sony Interactive Entertainment announced the January lineup for PlayStation Plus Game Catalog and Classics Catalog titles. The games that have been announced recently are exclusively available for Extra and Premium members, unlike January's PlayStation Plus Essentiel tier games which could be claimed by all subscribers.
This month's catalogue includes the games like Back 4 Blood, Devil May Cry 5:Special Edition, Life is Strange, Dragon Ball FighterZ, Sayonara Wild Hearts, Jett: The Far Shore, and Just Cause 4 Reloaded. Along with PlayStation Plus Premium, users are also offered a selection of PS1, PS2 and PSP games which they can download along with PS3 games via cloud streaming.

Here's the PlayStation Plus Extra and Premium Game Catalog which will be available on January 17:
Back 4 Blood for PS4, PS5

Dragon Ball FighterZ for PS4

Devil May Cry 5: Special Edition for PS5

Life is Strange: Before the Storm for PS4

Life is Strange for PS4

Jett: The Far Shore for PS4, PS5

Just Cause 4: Reloaded for PS4, PS5

Omno for PS4

Erica for PS4
PlayStation Plus Premium Classics that will be made available are:
Syphon Filter 3 from PS1

Star Wars Demolition from PS1

Hot Shots Golf 2 from PS1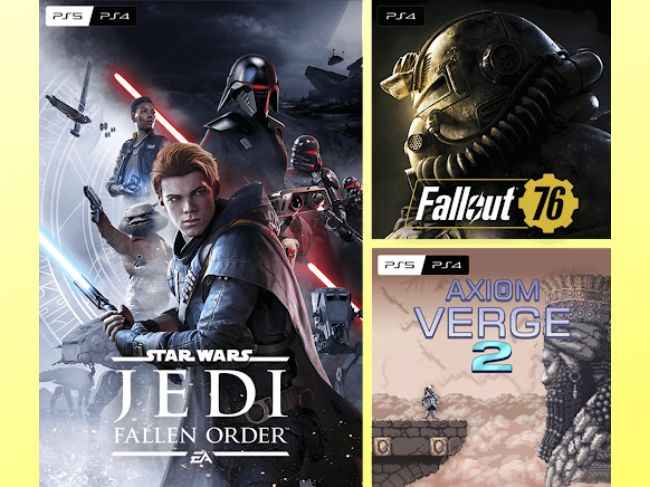 Along with these options January's PlayStation Plus Essential games to be released for the audience are  Star Wars Jedi: Fallen Order (PS5/PS4), Fallout 76 (PS4) and Axiom Verge 2 (PS5/PS4). Subscribers can claim these until the 7th of February.
Sony is also running a PlayStation Plus Sale at present. It is offering big discounts to attract new customers and existing users who can upgrade their memberships.
Tags:
PlayStation
Sony
PS4
PS5
PS3
PS2
PS1
PSP
games
Just Cause 4.