The Saints Row franchise will be receiving a reboot later this year, and don't worry, it looks like the classic Saints Row mayhem will also be present in the reboot. Before we dive into the chaos, we (well everyone really, just head on over to the Epic Games Store to try it out for free) got the opportunity to take the Saints Row Boss Factory on a test drive.
The new Saints Row will be set in the fictional American city of Santa Ileso. This will be the new playground for your custom boss to wreak havoc in. Before we get to the chaos though, we need to make our boss. That's where the Saints Row Boss Factory comes in.
What is the Saints Row Boss Factory?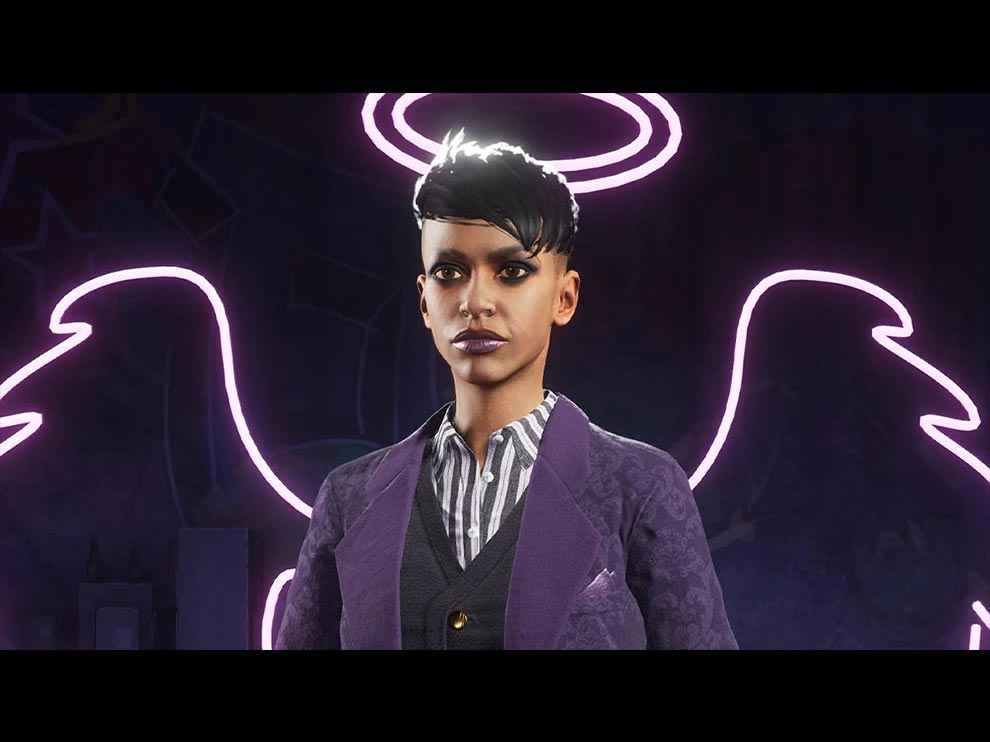 The Saints Row Boss Factory is a free to download demo that's available for PlayStation, Xbox, and PC. Here, players will be able to create their own boss, download their boss and then use it when the game launches later this year. That's not all, with Boss Factory you can even upload your Boss online and share it with the world, so people can use your Boss in their game.
This is a great headstart to the game because some of us can spend hours on character creation, so being able to get it out of the way before the game drops is great. Plus, the number of options available on the Saints Row Boss Factory is quite frankly absurd. We're sure you can create the Boss of your dreams.
Getting started with Saints Row Boss Factory
When you launch the Boss Factory, you've got a few presets to choose from. Chances are you're not going to be happy with any of those so it's time to dive into the customisation! This is a Saints Row game, so you can bet that the customisation options are as whacky as they can get, with no boundaries whatsoever. Sky's the limit.
Saints Row Boss Factory body customisation
There are extensive body customization options in the Saints Row Boss Factory. From the chest size, to muscle mass and definition, skin tones (with some absolutely bonkers options to choose from – cosmic skin tone, anybody??), prosthetics, body hair, bruises, scars, rashes, bite marks?!? You can see how character creation aficionados could easily spend hours here.
Saints Row Boss Factory – all the clothes
Of course, once you're done with the body, there are a plethora of clothing options to choose from as well. In addition to the usual selection of tops and bottoms (with some wild designs), you've got headgear options, headphones, glasses, hats, bracelets, bandanas, if you can think of it, the Boss Factory has it.

You can be whoever you want – A showcase of player created bosses
Finalising your Boss
Once you're happy with your choices (if that's ever possible), you can apply the final changes to your boss. This includes tweaking your characters voice, personality, and animations. Again, keep in mind this is a Saints Row game, a lot of these are downright hilarious. This is without a doubt the most customisation options we've seen in a Saints Row game. However, we've still got a lot more customisation features that we've yet to see, which we'll probably only see once the game actually drops. This includes extensive vehicle and gun customization, among other things, probably?
What to expect from the new Saints Row
We're still a bit on the fence about the new Saints Row game. We were big fans of the original franchise and are even attached to some of the characters you could say. But we'll leave our judgement for when we actually play the game. Until then, we're just going to spend hours (and hours and hours) just working on perfecting our Boss in the Saints Row Boss Factory.
Tags:
saints row
saints row boss factory
saints row boss factory demo
saints row free download
saints row download