Skull and Bones has been postponed again now for the fifth time in a row. Ubisoft has moved the launch of the game to its next fiscal year again, which will begin on April 1st. The game was first supposed to be launched in 2018, yet here we are. The reason for delaying the game repeatedly is poor overall sales and a financial downturn. Ubisoft also claimed that they are postponing the game to improve it.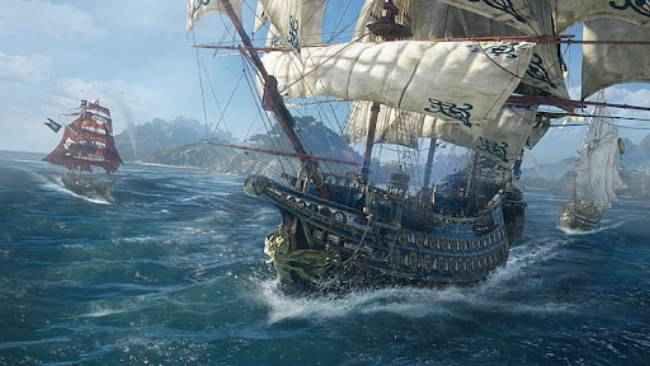 Skull and Bones originated from Assassin's Creed 4: Black Flag, which was a pirate-themed game set in that universe. Skull and Bones was first revealed in 2017 during a Ubisoft event and was slated to launch in 2018. Ubisoft has invested more than $120 million into the Skull and Bones project. Ubisoft showcased a one-hour live gameplay session last year in the summer and planned to launch the game on November 8, 2022. Then it was postponed to March 2023 in September and now it's been pushed back to next year, 2024. 
Ubisoft stated, "We believe players will be positively surprised by its evolution. The additional time has already paid off and brought impressive improvements to its quality, which has been confirmed by recent playtests". Ubisoft has also stated that they are postponing Skull and Bones "in order to have more time to showcase a much more polished and balanced experience, and to build awareness."
Skull and Bones is an open-world and pirate-themed game located in the Indian Ocean in the 17th century with a large map from the East coast of Africa to Malaysia. The game starts with a pirate captain who has a small ship and a spear as you collect more loot and complete missions in order to become the ruler of the high seas.