Sony is reportedly developing a PlayStation handheld console, but it won't be a standalone console like the PlayStation Vita. The portable gaming device is apparently being designed to work with the Remote Play feature of the PlayStation console. Playstation Remote Play works for PS4 and PS5. It allows users to play supported PS games on pretty much all other devices including tablets, mobile phones and PCs over a robust and stable internet connection. 
Rumoured Specifications and Availability
According to the reports from Insider Gaming, the upcoming accessory codenamed Q Lite will look a lot like the Sony Dual Sense controller but with a large display embedded in the middle. It is said to be equipped with an 8-inch LCD touchscreen designed for 1080p gaming at 60fps, along with adaptive triggers similar to those found on the PS5's DualSense controller. It will also include speakers, volume buttons and a 3.5mm audio jack.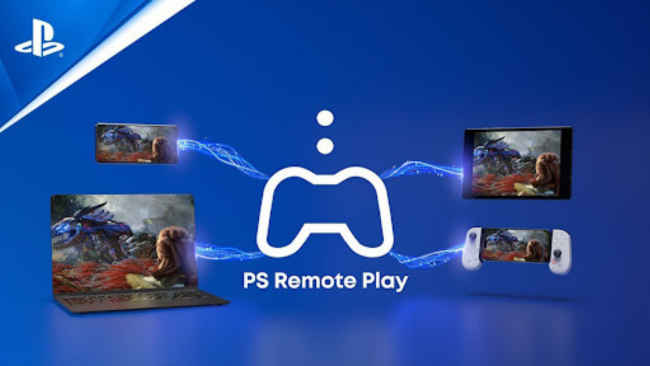 Although Remote Play can be used outdoors, it is primarily designed to function within the vicinity of your PS console over your home network. With the upcoming console, however, you may have the freedom to enjoy gaming anywhere within your home or continue gaming even when your TV is being used by someone/ for something else.
The report suggests that the launch of the Q Lite will take place sometime next year, potentially between the rumoured release of a PS5 model with a detachable disk drive in late 2023 and a PS5 Pro in late 2024. However, these models are currently in the early rumour phase, with no concrete evidence to confirm their existence. 
Sony is reportedly also working on two new wireless audio devices for the PS5: earbuds and a headset named Voyager. These devices are expected to launch towards the end of FY23, which spans from April 2023 to March 2024.