How quickly time passes, eh? The last Tekken was out in 2015 and here we have the Tekken 8 trailer. The announcement trailer which was released at the Sony State of Play September 2022 event gives us a peek at the gameplay as we get to see Jin and Kazuya clashing. Want to see who wins? Read on:
Tekken 8 trailer: Here's what it shows
It's time for a next-gen grudge match! 

Take the fight to a new level with #TEKKEN8.

Watch it in 4k: https://t.co/0ac3QyZiOz pic.twitter.com/hUulkqPdoU


— TEKKEN (@TEKKEN) September 13, 2022
Although it's the same father-son duel that Tekken fans would be familiar with, Tekken 8 seems to have taken things to eleven when it comes to graphics. 
The facial features clearly show the animosity between both characters but it is when they fight, that their bulging veins and big muscles take things to another level.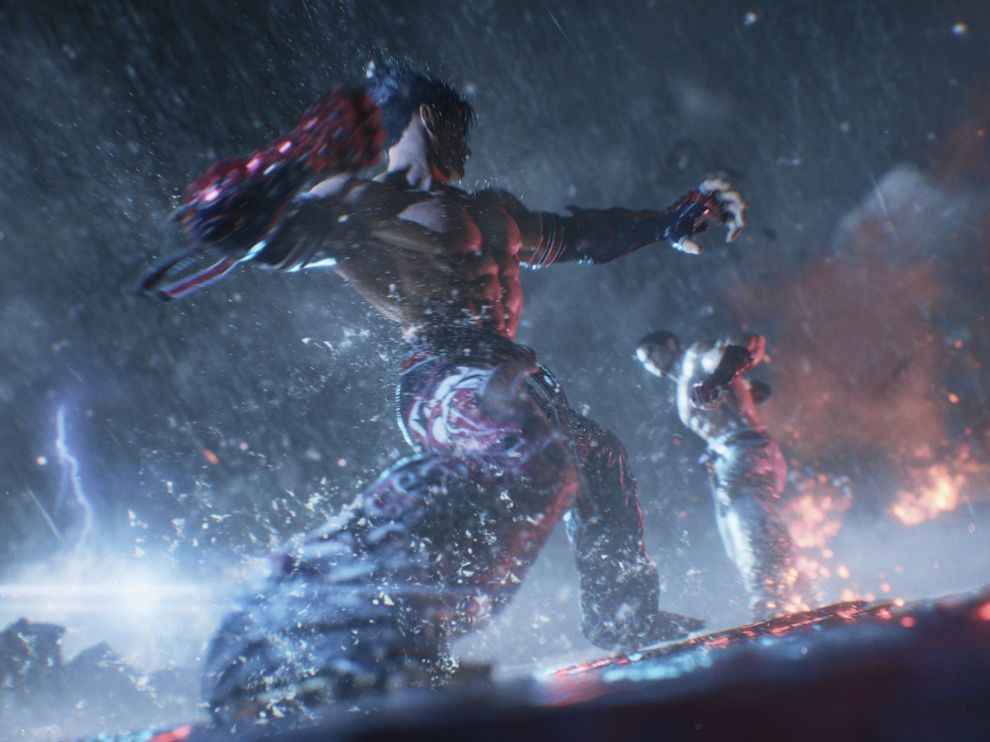 As per Bandai Namco director, Katsuhiro Harada, "all the character models, backgrounds, and effects are the same ones that are used in-game. Although this was captured from the story mode, it is not a pre-rendered movie made for the trailer but rather real-time rendered footage, running at 60 frames per second, similar to how you would experience the game in versus battle modes".
But then, he caveats that "some of the effects, dialogue as well as the camera angle is currently being updated and may change when the game launches".
He points out the various visual elements in the trailer that add to the whole feel such as heavy rain, waves, tornadoes, and even a tanker that for some reason is breaking apart in the background.
There is no revelation of the actual story of this edition though.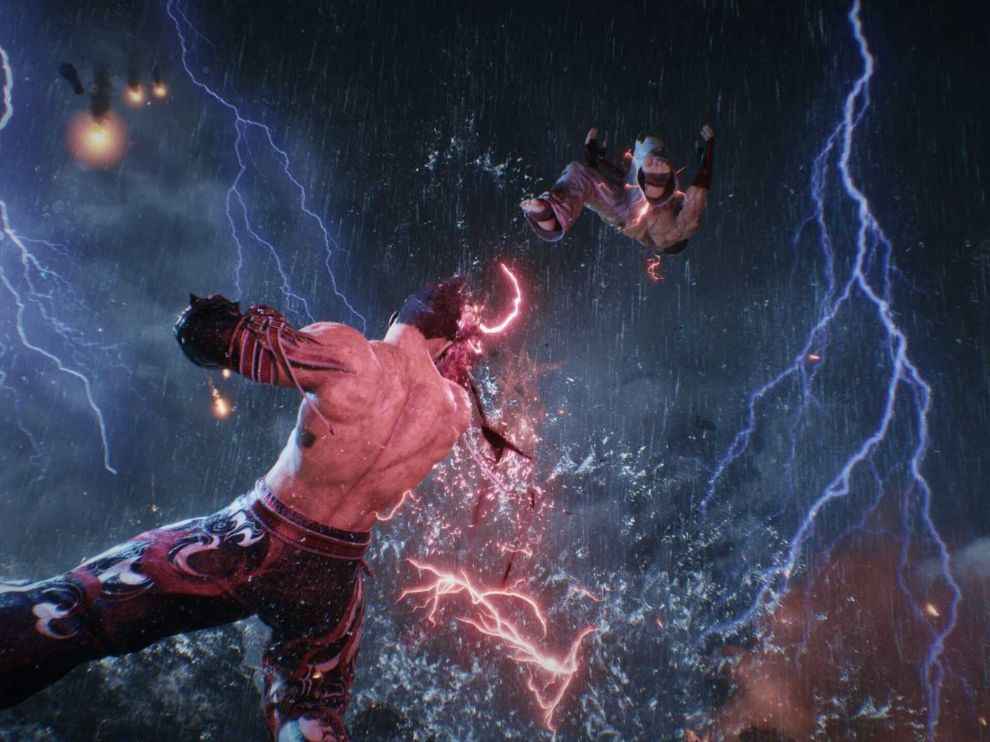 In the trailer, before the fight begins, we just get Jin saying to his dad that people like them shouldn't even exist in the world. But like Kazuya, Tekken fans would disagree with this. 
We say, bring on! We can't wait for it to come on PlayStation 5. And whence we know more of it, we shall let you know. 
For more technology news, product reviews, sci-tech features and updates, keep reading Digit.in.