Earlier this year, Microsoft shelled out a whopping $68 billion to acquire the popular video game developer and publisher Activision Blizzard. While the acquisition strengthened Microsoft's position in the gaming space, it also turned the heads of a few authorities, the Competition and Markets Authority of the United Kingdom being one of them. The organisation is concerned about the lessening of the competition after this acquisition takes place. Nevertheless, in a surprising turn of events, Microsoft's response to CMA contains references to a new Xbox Store for mobile, which could compete with the Google Play Store and the Apple App Store. 
Microsoft's response to CMA reveals plans to create an online app store
In an official document titled Microsoft's Response To The CMA's Reference Decision, the Redmond-based company mentions that its acquisition of Activision Blizzard will improve its ability to create a next-generation game store which works on several devices, including mobile.
The company plans to leverage the existing community of gamers around Activision Blizzard's popular games such as Call of Duty: Mobile and Candy Crush Saga for the Xbox Store, "attracting gamers to a new Xbox Mobile Platform." Microsoft also mentions that making consumers switch from the Google Play Store and the Apple App Store will require a major shift in consumer behaviour. 
Why does Microsoft need its own app store?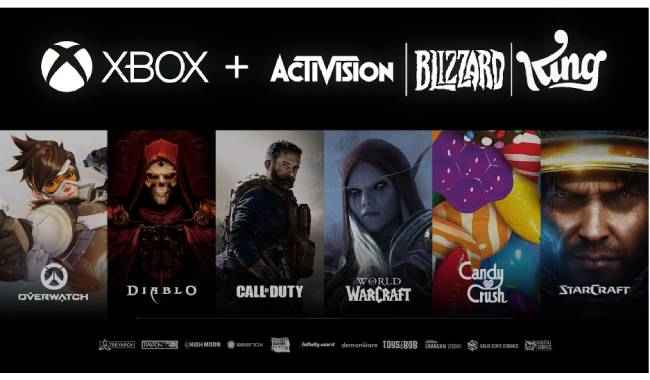 But why does Microsoft want to create an app store for mobile? Well, Microsoft has been in the video game industry for a long time. The company makes one of the most popular gaming consoles, the Xbox. Now, to sell more gaming consoles, Microsoft needs games to attract people, right? Hence, the company also invests in video game development, through the Xbox Game Studios or collaborations with other companies. While some of these games are created exclusively for consoles, some are also available on mobile platforms. 
However, No matter how good a game is, it has to be listed with others on an online app store. At present, Google and Apple have a monopoly over the app distribution ecosystem on Android smartphones and Apple iPhones, respectively. From what it looks like, Microsoft wants to go past all those restrictions and limitations of getting its game on a third-party store and reach out to the gamer community directly. 
Hence, it is planning to create an online game store, also referred to as the Xbox Store for mobile. While that was our take on Microsoft's plans to create a mobile app store, the company also mentions in the document that the acquisition "will bring much-needed expertise in mobile game development, marketing and advertising."