Yesterday's news that engine maker Unity is merging with IronSource in a $4.4 billion deal triggered a slew of negative reactions across social media. Much of those responses, which ranged from anger to resignation, came from game developers who use Unity to make their games.
We cover a lot of merger and acquisition news on Game Developer, but few stories have raised as much ire as this development. It turns out plenty of developers are familiar with IronSource's somewhat sordid past. While the platform has most recently been a fairly run-of-the-mill advertising platform for mobile apps, it has a brief history of being affiliated with malicious adware.
But that's not the only reason developers are upset. Unity's merger moves are the latest in a series of acquisitions and business decisions that have left some customers feeling left out in the cold. As several sources told Game Developer, it's not just that Unity is pivoting toward advertising revenue as a core part of its business, it's that the steps it's taking leave its customers on unstable ground while making their games.
Then we woke up and saw that Unity CEO John Riccitiello called some developers "fucking idiots" for their resistance to consider and implement monetization earlier in the development process. That probably made things worse.
Did Unity's John Riccitiello really say that?
During an interview with PocketGamer.biz, Riccitiello praised the idea of creating a "live creation engine," that can "provide critical feedback as early in the creation process as possible, and starting that conversation with potential users at that point." 
When PocketGamer's Khai Trung Le pointed out that implementing monetization earlier in the process "has seen some pushback" among developers, Riccitiello made the comparison to high-end car manufacturers like Ferrari who still use older manufacturing processes in their design. He made the implication that like Ferrari, such developers represent a "small portion of the industry," and then called them "his favorite people to fight with."
After calling them "pure" and "brilliant," he proceeded to call them "some of the biggest fucking idiots."
It's an unsettling comment even when put in context. There are obviously plenty of developers who would love to make games without considering monetization, but Riccitiello's words seem to most apply to the world of mobile free-to-play games.
In Unity's last earnings call, Riccitiello did state that "an ad-supported model that is based on performance outcomes will always be a major part of
the business model for game developers," indicating that the free-to-play market would continue to be a large part of Unity's business.
Unity keeps a close eye on how much revenue its customers tend to generate as well. As of May 2022, over 100 studios now generate more than $100k each, up from only 837 the year before.
But the engine maker also licenses its engine to developers selling premium games on PC and consoles (and a few premium holdouts on mobile as well). However useful Riccitiello's proposed tool sounds, denigrating users who are reluctant to think about the development process in that way won't exactly convince them to try it out.
IronSource's murky history
Israeli advertising monetization platform IronSource launched all the way back in 2010. In 2015, it was at the center of a Bing advertisements controversy where a fake ad for Google Chrome drove Bing users to download a piece of software that installed on their machine and began displaying unwanted advertisements.
The program was called InstallCore, and it was IronSource's "flagship product." Microsoft's Windows Defender program would eventually classify the software as "malware." IronSource shut down the product back in 2021.
Wait what, Unity is merging with the company best known for its malware delivery system, so popular that it has its own entries in VirusTotal, was blacklisted on Windows by MS, and was used to spread fake flash installers through the Equifax site?! What?? https://t.co/0XhJO3WAnR

— shana 😋 (andreia gaita) (@sh4na) July 13, 2022
IronSource also turned heads at GDC 2022 with a confusing advertisement at the conference that read "It's 10pm. Do you know which creative is wasting money right now?" (Disclaimer: Game Developers Conference is a sibling organization of Game Developer.)
The ad was for Luna, an IronSource marketing platform. But between the confusing copy and lack of logo on the ad, developers at the event walked away frustrated.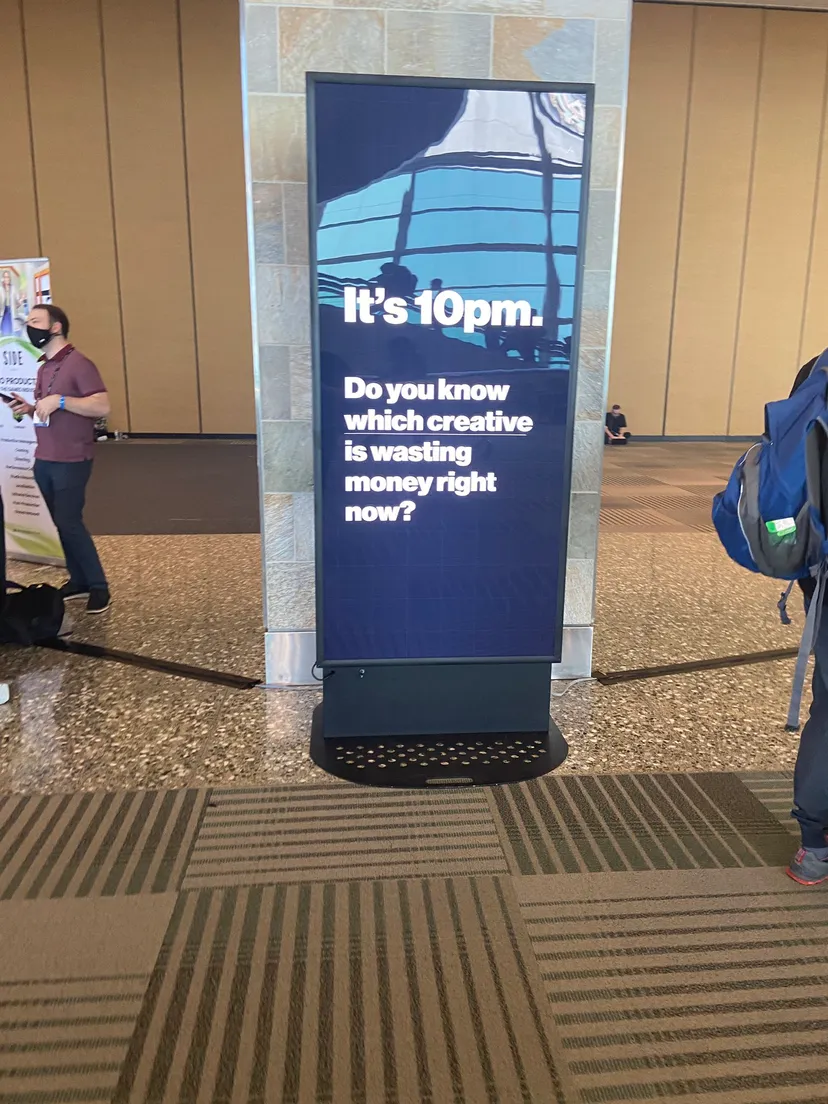 It's ironic that an advertising platform would…create an insufficient bit of advertising.
Some developers are losing faith in Unity
Developers who are already neck-deep in the free-to-play mobile games market and rely on in-game advertising are probably unconcerned or even pleased with this news. Developers not wrapped up in that world (and some Wall Street analysts) are less excited.
Developer Dom Harris (known online as theChief) told Game Developer that the merger is "generally a stupid decision," and that Unity's long series of recent buyouts aren't supporting the engine's core engine and core audience.
"Our idea of their core audience and Unity's idea of [its] core audience are very different," Harris mused. "Unity doesn't make any money from people who use the free version, and the plus and pro versions are incredibly cheap for what they offer. Their core income stream is ads…so the merger does make sense from that point of view."
He would then shift tact, calling IronSource "a malware company that makes actual malware," and reinforcing that the decision was "stupid."
Necrosoft Games programmer Lotte May also hard sharp words, agreeing that Unity no longer sees developers like her as its "core audience." "Unity as a corporate entity only cares about chasing infinite growth and attempting to be the next Silicon Valley unicorn tech company and will kill itself trying to achieve that," she said. 
"We have been on this path for a very long time, but it has accelerated so much in the past two years, and it's really hitting a breaking point for the community."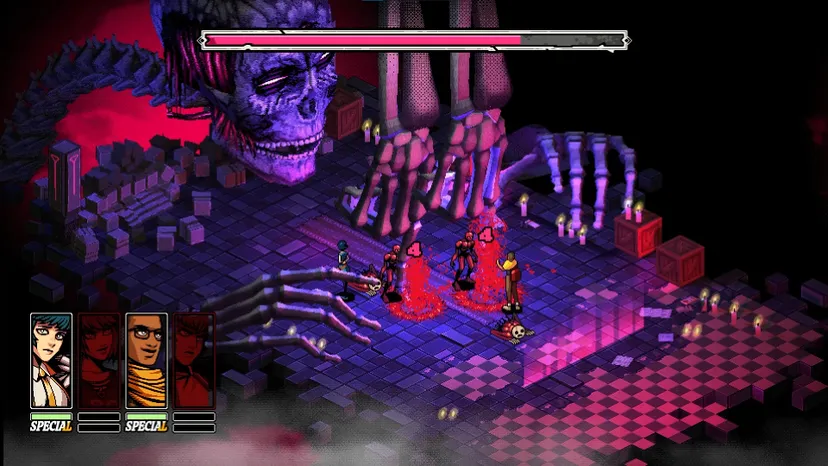 You might recall that in the last two years, Unity quietly tweaked its policies about publishing games on consoles, requiring that developers have Unity Pro subscriptions if they want to push on those platforms. It's also taken on projects for the military. Both decisions are making May and her colleagues at Necrosoft think about changing engines. 
Another developer (who requested anonymity in order to speak freely about the topic) pointed out that IronSource also seems inclined to make moves without considering the impact on developers. They pointed out that IronSource acquired Tapjoy in late 2021, and shut down Tapjoy's original mediation platform (called "tapdaq") over the weekend.
Developers using tapdaq weren't given any email or notification about the termination of the service. The anonymous developer said that they had to sink time updating the monetization backend for their mobile project. 
"It's just another example of a smaller player getting stomped by rapid consolidation," they said with frustration.
Unity's merger comes weeks after layoffs
In this long list of Unity's stumbles, it's worth remembering that the company just laid off four percent of its workforce in a bid to "realign resources" to "support long-term growth." Said layoffs were rumored to have impacted internal game-centric teams.
When asked about these layoffs, CEO John Riccitiello brushed off the news as "a leak to Kotaku," saying that "over half of them got rehired within Unity."
"So as far as quote-un-quote layoff stories go, we're not much of one," he added.
It's a really impersonal approach to a company that lots of developers have a personal relationship to. In our conversations, many noted that Unity's approachability helped get them into game development and either strike out as indies or land jobs with larger companies.
Another developer who requested anonymity said that all these moves "feel weirdly personal," because of the impact the engine has had on their life. "Unity allowed me to open a door to a world I never would have had access to," they said. "It really feels like a headless chicken sprinting towards a big cliff.