After the disappointment that was WWE 2K20, all eyes were on the next installment in the long-running franchise. To ensure that things didn't repeat themselves, WWE and publisher 2K Games decided to skip an entire year. This meant that the developer, Visual Concepts, had nearly two years to work on WWE 2K22. 
Well, we finally had a chance to play WWE 2K22 on the Xbox Series X and while we haven't played enough to warrant a full review, we have played enough to give you our first impressions of the game.
Graphics and animations are better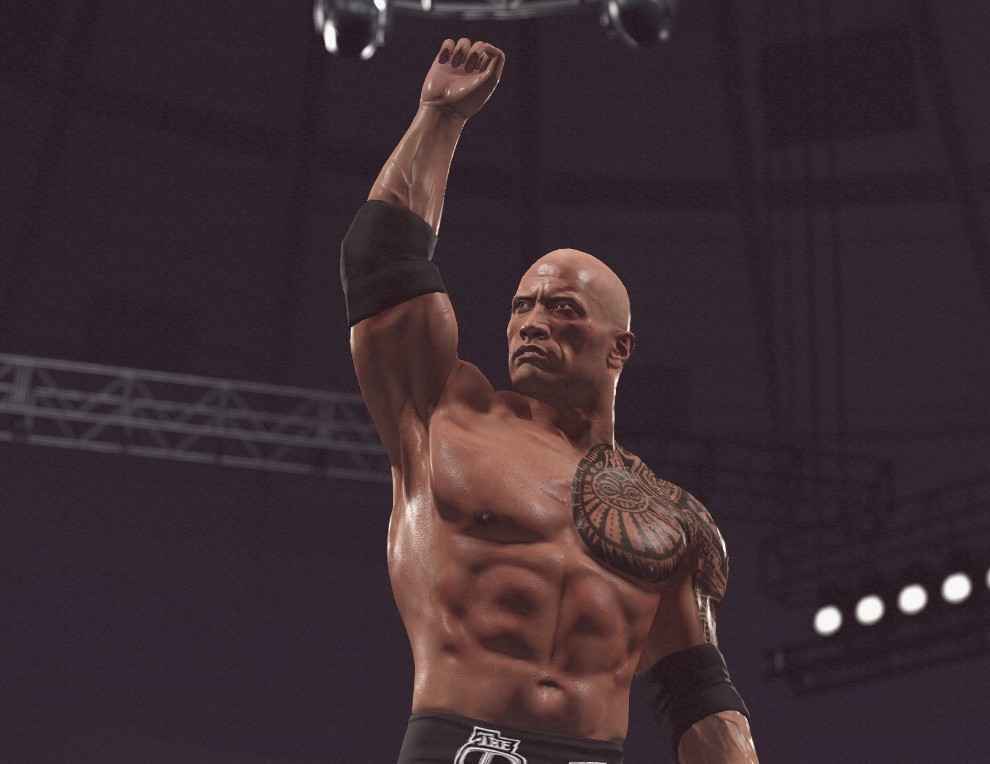 Visual Concepts has overhauled the gameplay and animation engine from the ground up. The extra work seems worth it as the hits seem 'meaty'. Especially the heavy attacks and grapples. Even attacks with weapons land with a nice 'thud'. As far as the graphics go, the WWE Superstars are always the highlight of any WWE game and the developers have done a commendable job in terms of adding their likeness to the game. The facial animations, as well as expressions, are well captured. The hair animations in WWE games have also been my pet peeve and while it's still not flawless in WWE 2K22, it is still better than previous games where it looked like they had a mind of their own. 
Lots of customisation options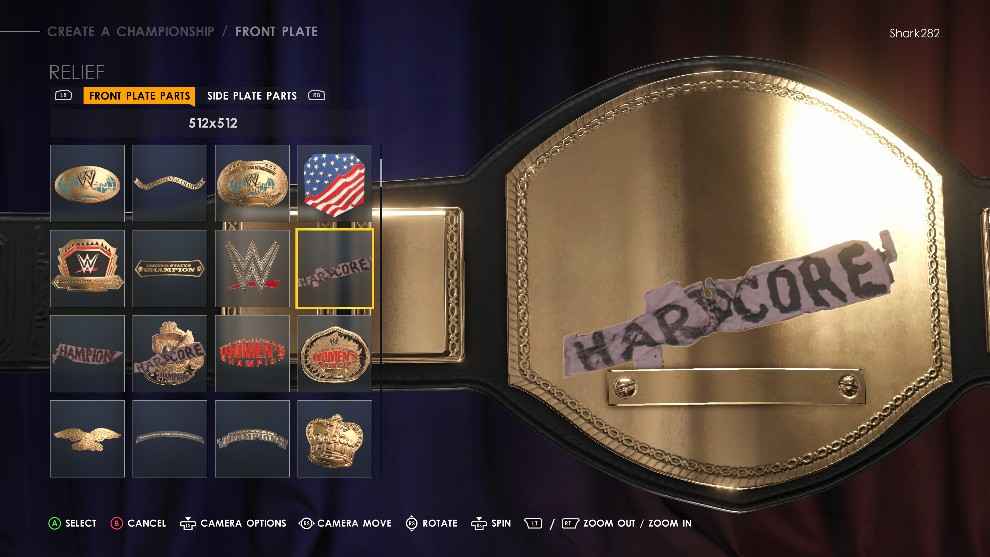 WWE 2K22 features a whole suite of customisation options. This is not just limited to the wrestlers, but also the ring, entrances, match types and more. You can also use the customisation option to re-create classic titles such as the Hardcore Championship or the classic Winged Eagle Championship belt. There are loads of preset designs that players can choose to make the whole process of customising much simpler. 
Simpler controls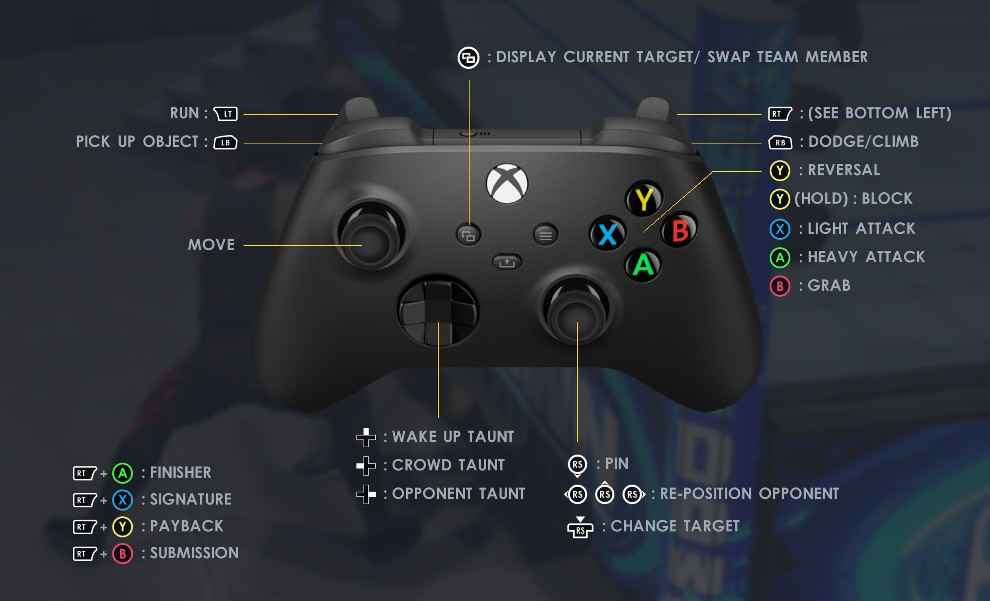 Wrestling games have to tread that fine line between simulation and arcade-style controls. Most newer titles have drifted more towards simulation, which (in my opinion) is slightly tricky for newcomers to pick up and play. With WWE 2K22, the controls are more arcade-like with single buttons for light attacks, heavy attacks and one button for grapple. There is also a separate button for blocking, which also doubles as a reversal button. Attacks can be performed via fighting game-style combos. This means anyone should be able to chain together basic combos that look impressive. It should be noted that unlike how it was in WWE 2K20, players now get unlimited reversals, allowing for more back-and-forth matches. However, matches are still challenging and button mashing will lead to a quick reversal, quickly followed by a beating.
The roster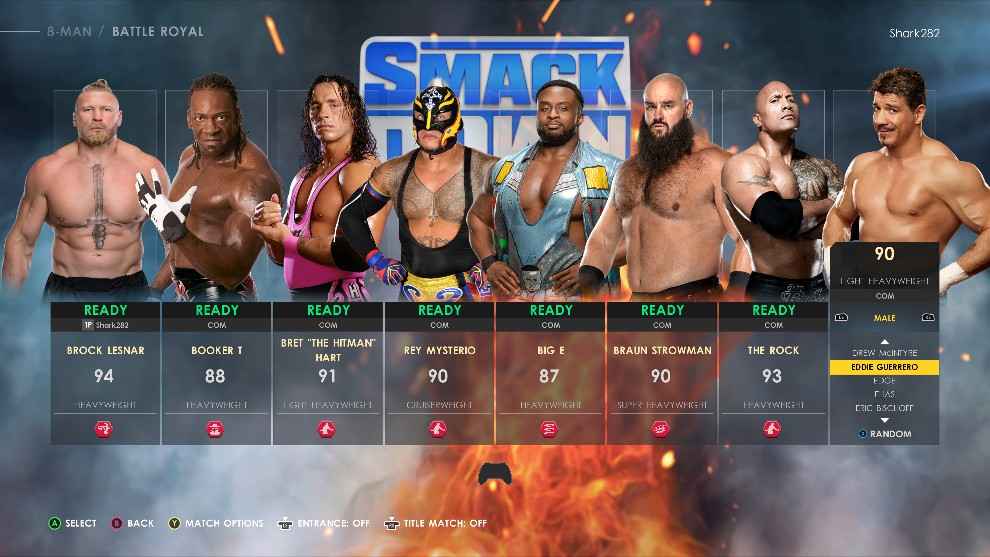 It's no secret that over the past couple of years, a lot of prominent Superstars have departed for other promotions, most notable being AEW. As such, there are more than a couple of major omissions from the WWE 2K22 roster. This includes the likes of the Big Show, Daniel Bryan, Dean Ambrose, Matt Hardy and Billy Gunn. It should be noted here that this isn't exactly the fault of the developers and you still get a pretty large roster. 
Still a few issues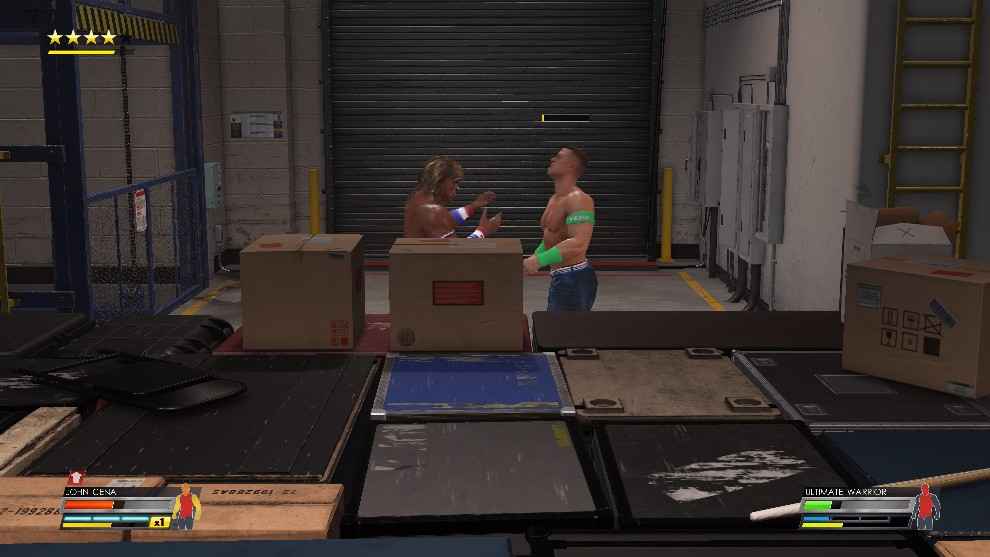 While WWE 2K22 seems to be better than its predecessor, I did come across a few issues. One of the biggest seemed to be with the camera. For some matches, it seemed to be way too low. When playing a Backstage Brawl, the Superstars may sometimes hide behind crates and boxes in the foreground. But instead of making those transparent, they remain opaque, making it tough to see what's going on. There have also been some AI issues. At times, the opponent would climb up to the top rope and would just sit there, giving me plenty of time to just wake up.  
The pulisher provided us a copy of WWE 2K22 and we played it on an Xbox Series X