Today, we're stepping into the squared circle to talk about 2K's WWE video game series. Now Despite its ups and downs over the years, the WWE 2K series has been a staple of the gaming world since its inception. The WWE 2K series can trace its roots all the way back to 2000 with the release of "WWF SmackDown!" for the PlayStation. From there, the series went through various name changes and publishers until it eventually landed in the hands of 2K Sports in 2013. Since then, the series has had its share of highs and lows. There have been years where the games were top-notch, offering realistic gameplay and an extensive roster of wrestlers. And then there were years where the games were, well, not so great.
But before we dive into the nitty-gritty, let's start with a joke. You know, WWE and gaming have a lot in common. They both involve people performing ridiculous feats of athleticism, and they both have a tendency to rely on flashy graphics and special effects to distract you from the fact that it isn't actually real. If you're a 10-year-old kid who loves WWE, I hate to break to ya champ – we can all see John Cena!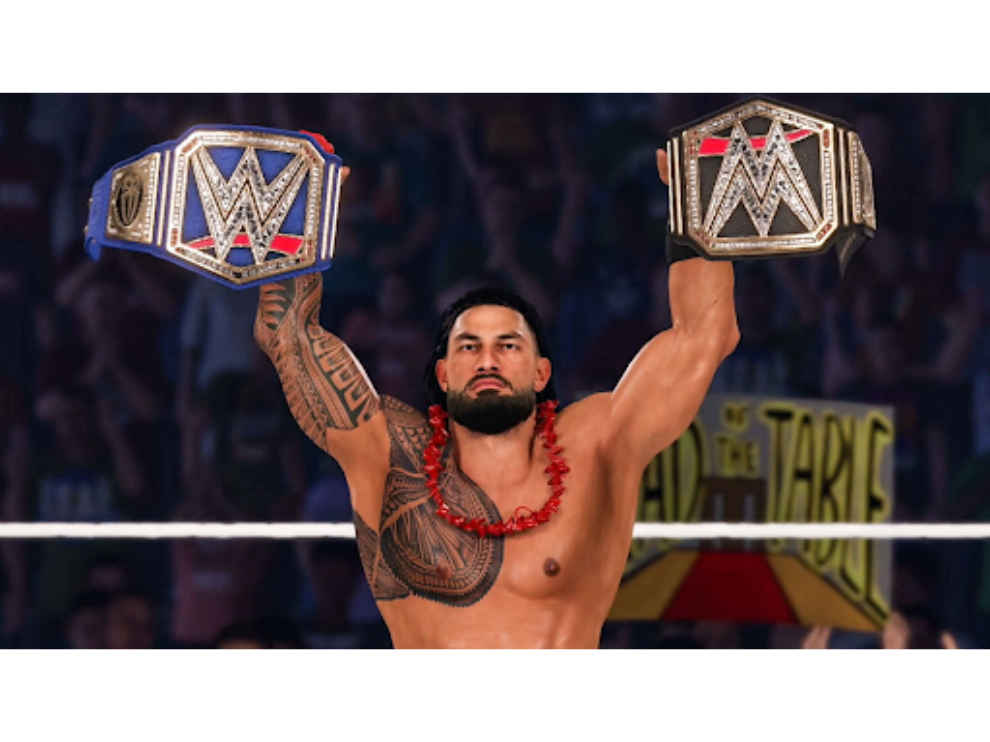 WWE 2K23 review: Combat And Graphics – Learning How To Fight
We dive straight into the action with the help of the one and only Xavier Woods, who shows us the ropes of basic gameplay mechanics. The game introduces us to the trusty bag of tricks including jabs, hooks, grapples, and blocks, all jumbled up into some savage combos that'll knock our opponents for a loop. And if that's not enough to make you wanna smash some buttons, there's even a damage meter to show just how much pain each character's body has taken. It'll come in handy when it's time to submit or pin 'em down for the count.
Although there are moments when the graphics stand out, it's not always the case. Most players coming from WWE 2K 22 won't likely see a huge change in terms of visuals. But that's not to say that the game looks bad by any measurement. Cutscenes look very detailed, you can see great detail of wrestlers' biceps, triceps, and other muscles. In the actual gameplay as well, the crowd looks realistic and every grab move feels the same as well. There wasn't any moment when It felt that a punch or a grab lacks an impact. My only complaint visually would be the lack of details in the fight stage area. The pillars covering the stage looked relatively bad compared to the rest of the scene. 
The actual combat is relatively simple. You will face some initial difficulties in reacting and timing your grabs initially but will soon get the hang of it after two or three fights. The fight flows freely once you start mixing different combos and throwing special moves. What further adds to the match's intensity is that the game always has a prompt for you doesn't matter if your opponent is inside, outside, or on top of the ring.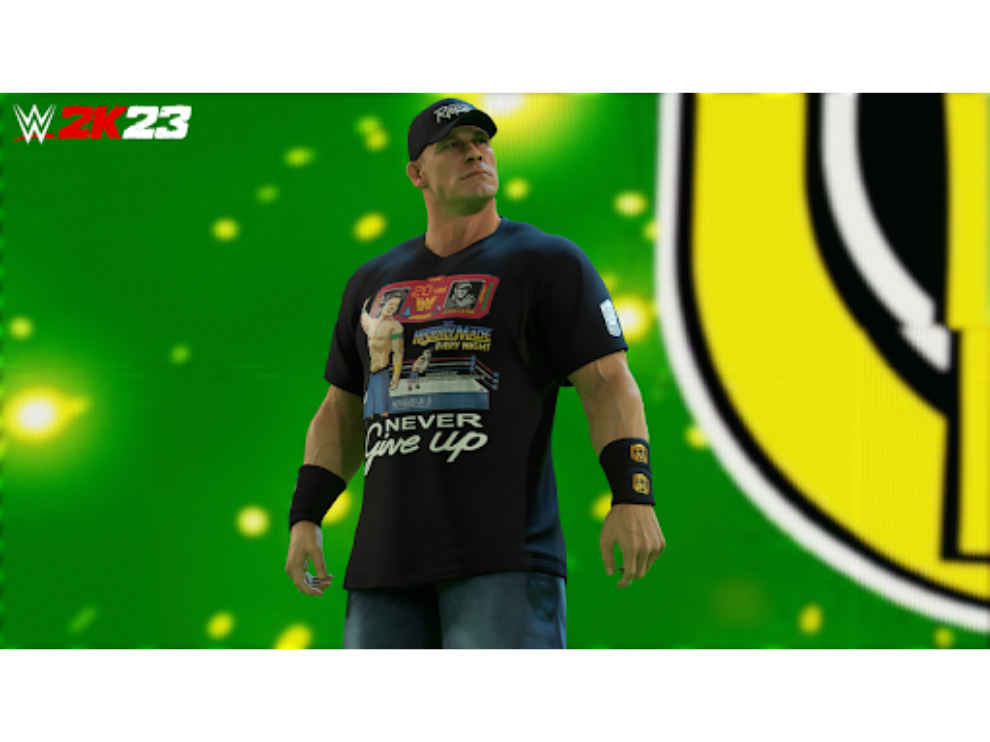 WWE 2K23 review: Updated Roster And New Game Mode – New Blood Enters The Arena
WWE 2K 23 features an expanded roster since last year. Counting the Bonus packs, the WWE 2K 23 feature 246 wrestlers. In comparison, WWE 2K 22 featured a total of 228 wrestlers. Additionally, you can also make your custom wrestler by making use of more than 600 elements in character creation. The new My Rise and Universe mode are two new gameplay options this time around. Firstly, the My Rise is the career mode for the WWE 2K 23 and it is filled to the brim with fights and special events. Naturally, you start out from the bottom and make your way to the top and it is one entertaining journey consisting of all the usual exciting moments of a WWE storyline. The Universe mode on the other hand is another game mode in which you play as the already-established character but it is limited in fights and feuds compared to the My Rise mode. 
Moreover, this year's WWE 2K 23 Showcase replaces Rey Mysterio in favor of John Cena. The mode is essentially a replay of all his popular fights where he lost. Unsurprisingly, you play as Cena's opponent, and while the mode tries really hard to make you feel like you could lose these matches but you ultimately don't. Overall, it is a good showcase mode. Likewise, the MyGM mode is also an improvement this year, allowing up to three of your friends to compete with you for the title of the best booker. And while it is an interesting mode it feels more like a mini-game add-on on top of the rich wrestling experience. But hey, if you're that guy, surely WWE 2K 23 offers more than just chokes, slams, and choke-slams.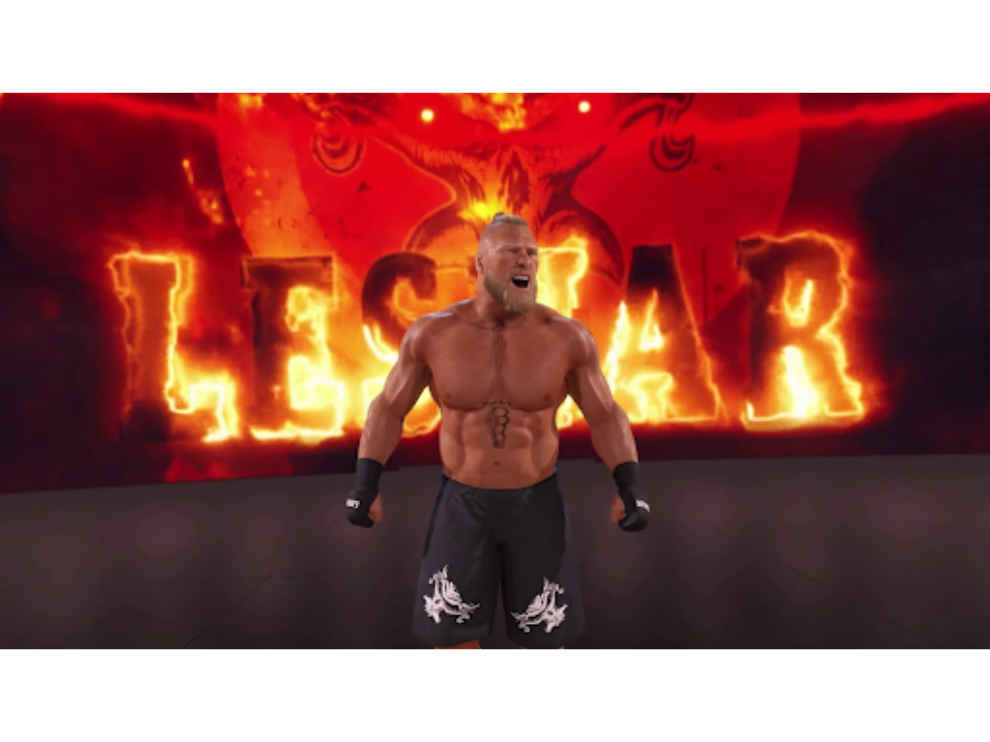 WWE 2K 23 – Verdict
Visual concepts took one look at the WWE 2K 23 and said to themselves – "Well if it ain't broke.." and that's exactly what has happened here. The game feels more like a sequel to the last year's entry instead of something entirely new like the jump between WWE 2K 20 and 2K 22 initially was. But even as far as the sequels go, I'd rate WWE 2K 23 somewhere between Batman Arkham City and Resident Evil 6, if that makes sense. And speaking of Resident Evil 6, check out our review of the Resident Evil 4 Remake. 
SKOAR!: 7 Out Of 10
MOAR!
Publisher: 2K

Developer: Visual Concepts

Platforms: PS4, Xbox Series X/S, PS5, PC

Platform Tested on: PS5

Price: ₹4,990
Tags:
WWE
WWE 2K23
2K
WWE 2K23
announced
WWE 2K 23 launched
WWE 2K 23 new features
John Cena
WWE 2K 23 features
combat games