Xbox streaming services were limited to the titles that were offered with the Game Pass. Xbox Cloud Gaming is looking to change that scenario, later this year when they let users stream select titles they own. 
The exact date for the same has not yet been announced, but Xbox has promised that Game Pass Ultimate members will be able to select stream certain titles they own, even if the same titles are not a part of the Game Pass. Xbox has not yet mentioned the titles this service will be extended to nor has it said anything about the intent, if there are any, to make all games playable through streaming. This service will be limited to the Game Pass Ultimate subscribers only, and not to the other tiers of subscribers. 
Streaming is the Future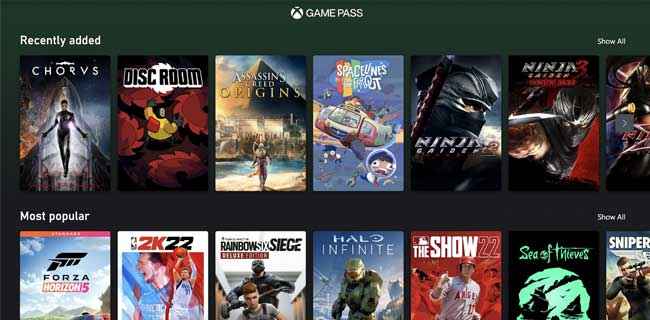 There has been a surge in demand to enable streaming beyond the Game Pass. In a briefing for the media  CVP of Gaming Experiences & Platforms, Ashley McKissick said, "Gamers are not shy with their feedback, which is awesome. And so one of the things that they told us, it's like, 'Hey, we would love to be able to stream games that we own even if they're not in the Game Pass catalogue.'
"And so later this year if you are an Xbox Game Pass Ultimate member, you will be able to stream from the cloud games you purchase and also games you already own as long as they're cloud enabled in the catalogue."
Xbox's streaming service has been gaining momentum for a long time now. The test service which started small with xCloud is today's Xbox Cloud Gaming Service. Xbox Cloud Gaming Service is also currently working on a streaming stick, with the intention of bringing streaming services to the TV. 
Xbox is expanding its streaming service, keeping the future in mind.